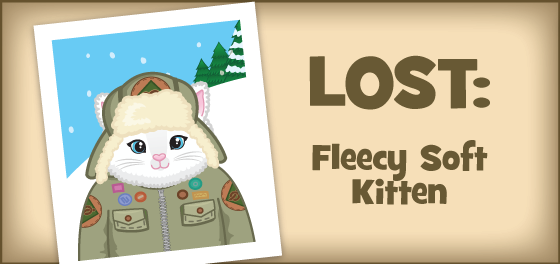 Update: Excellent work! Both the puppy and the kitten have been rescued! Just one more camper to find!
Great work, scouts! You rescued the Puppy Love Pup!  But there are still two campers missing! February 6 and 7, we still have to organize search parties to locate them!
Today we're on the search for the Fleecy Soft Kitten. Scan the forest below. Once you've located the Kitten, it'll be time to rest up tomorrow so click on it for a packet of Adventure Trail Mix.
Good luck! The campers are counting on us!