Requiring 5 ingredients, the Mega Stove has some of the most difficult Secret Recipes in all of Webkinz World! Since so many have gone unsolved over the years, we've decided to throw a lifeline to all of our recipe detectives by revealing the solution for the fang-tastic Flanpyre!
Use your Mega Stove (available in the Kitchen section of the WShop) to combine the following 5 ingredients: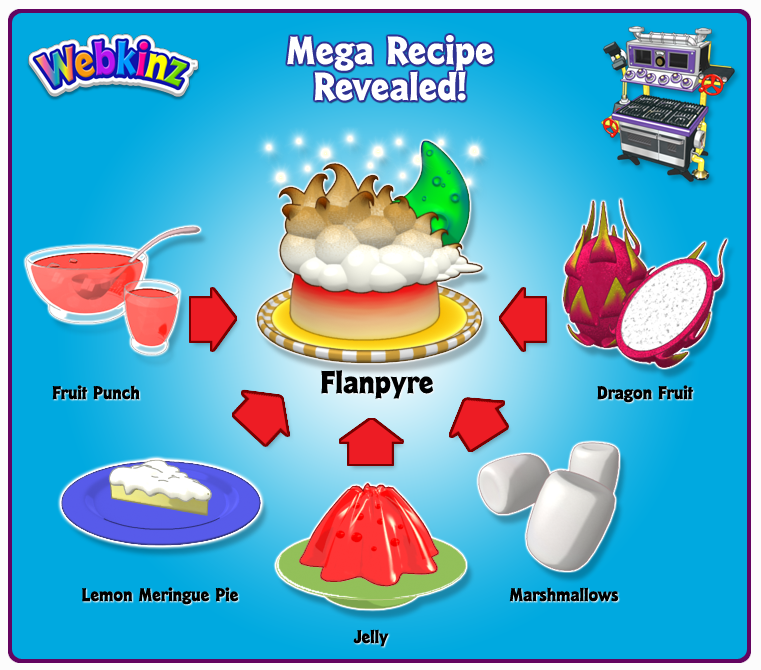 Combine them together and you'll have something your pet can really sink their teeth into!
Want to know about MORE Webkinz Secret Recipes? Check out our Secret Recipe archive here!
Which Mega Recipe foods are YOUR favorites? Let us know in the comments below!