Visit your Map of Kinzville during the month of May to collect flowers from your friends! As you reach each collection milestone, you'll win a prize from our Mod Patio mini collection!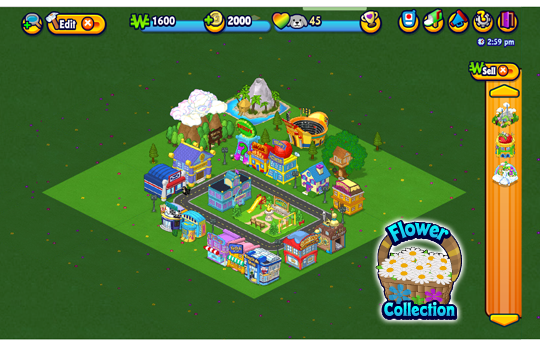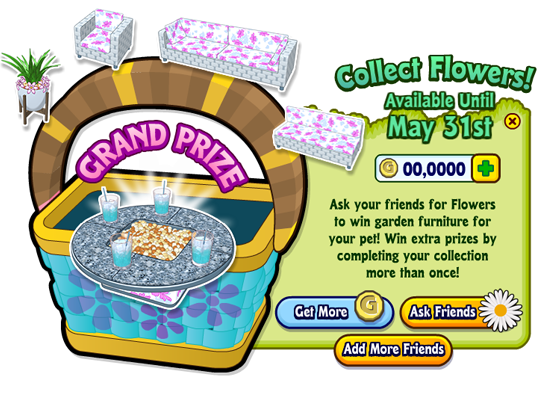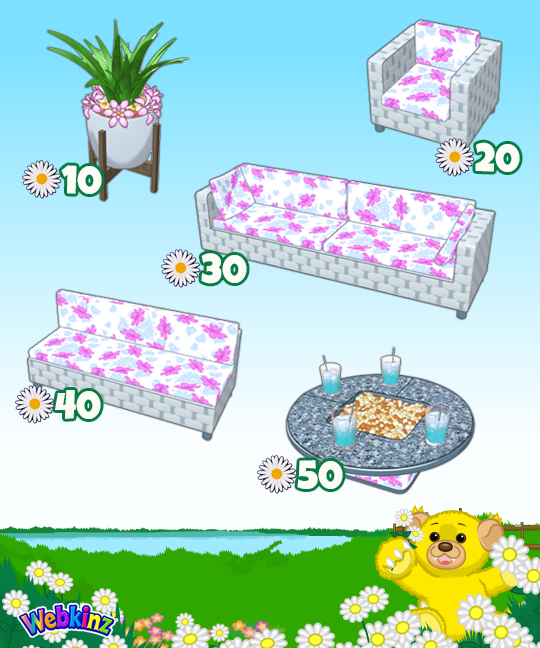 Want to make your patio extra special? Use your eStore points to get the Mod Patio Waterfall and Room Divider, also available starting May 1st. You can find them in the NEW & PROMOS section of the W-Shop: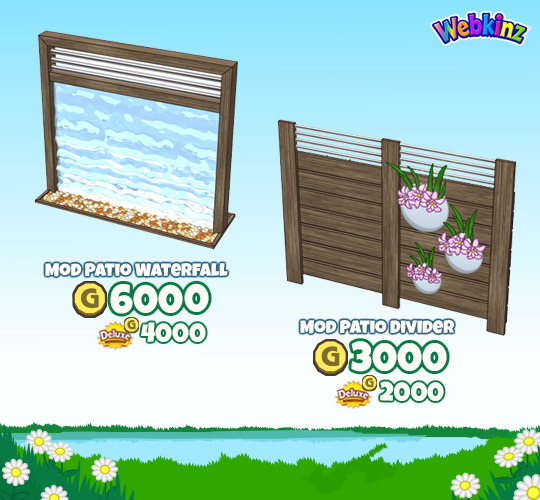 Want to see the Flower Collection prizes from past years? Click on the page links below.