If you love Webkinz, join the community by following us on your favorite social media platform! Get all the latest news, updates, sneak peeks and more!
You never know when we might be running a special contest or giving away free prize codes! So, if Webkinz is on your favorite platform, give us a follow, and join in on the fun!
Here's a list of where you can find our official social media accounts: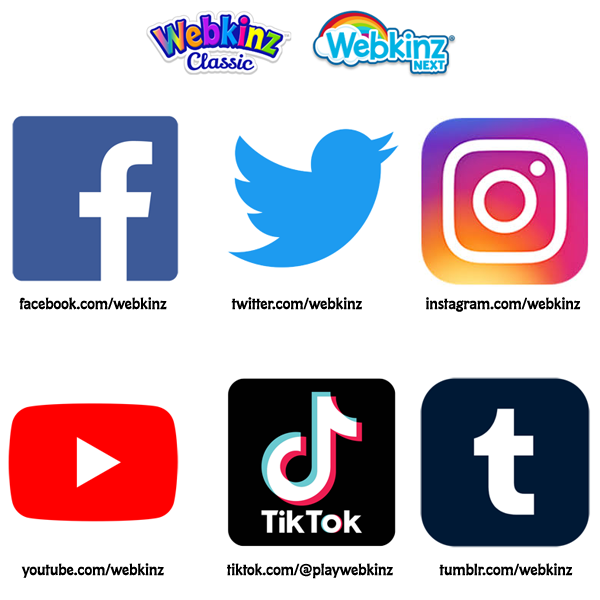 If you're not on any social media platform, you can always keep up with latest news about Webkinz Classic and Webkinz Next by visiting us right here every day on Webkinz Newz!
What is YOUR favorite social media platform? Let us know in the comments below!
Follow us
You can also follow us on social media by clicking on one of the linked logos below: