When you're always on the go, it's hard to make something satisfying for a snack! So here's a simple sandwich secret recipe that your pet is sure to love: the perfectly-palatable Freckled Wendaloo!
Just pick up the following 3 ingredients from the WShop and combine them together in any sandwich maker to create this sensational sandwich!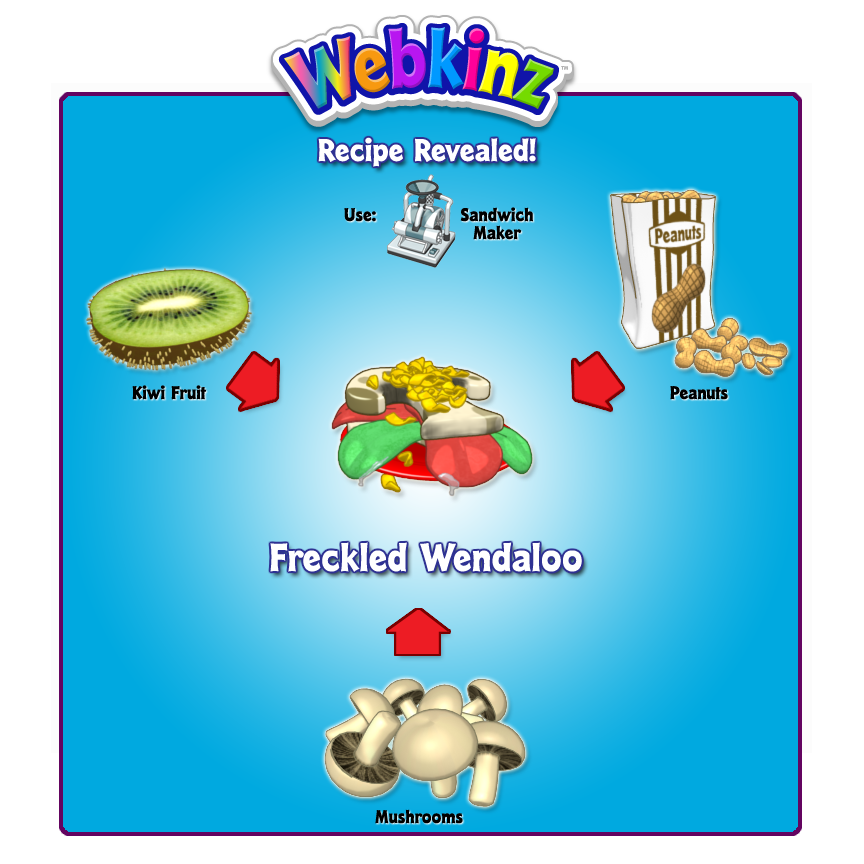 Want to know MORE Secret Recipes? Check out our Secret Recipe Archive here!
What goes into YOUR favorite sandwich? Let us know in the comments below!