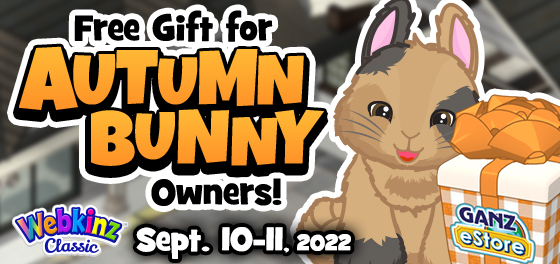 Some bunny is going to have a great weekend! Because on Saturday, September 10 and Sunday, September 11, 2022, Autumn Bunny owners can get a free Autumn Patio ?? Box in Webkinz Classic!
If you have one of these cute bunnies,  be sure to visit Today's Activities which can be accessed under the Things To Do menu to get your gift each day. Then drag the box into your pet's room to have a random Autumn Patio item added to your Dock.
Want to add the cute Autumn Bunny to your Webkinz family, you can find it and the Autumn Patio ?? Box in the Webkinz Classic WShop and at Ganz eStore!