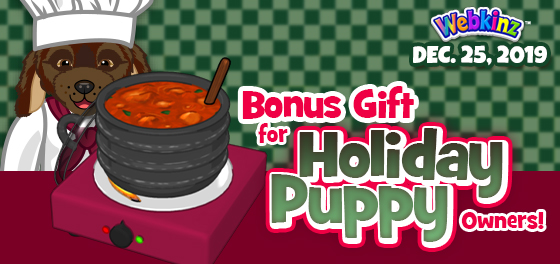 The Holiday Puppy is at the Clubhouse cooking up a feast for all the Holiday Puppies that will be available for three days only on Black Friday weekend. It's making its favorite recipe!
But the Holiday Puppy loves cooking so much that Webkinz will be giving a special gift to all Holiday Puppy owners on Christmas Day! It's a Holiday Hotplate – an item with the functionality of the stove that will look lovely in your pet's room!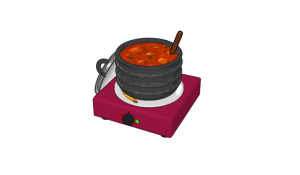 Holiday Puppy owners can get this unique gift by logging into their Webkinz accounts on December 25, and looking under 'Today's Activities', which can be accessed through the 'Things To Do' menu.
And if you'd like to be a Holiday Puppy owner and receive this free gift on Christmas Day, this special pet will be available in the WShop and Ganz eStore for three days only – November 29, 30 and December 1, 2019!