If you're looking to fry up something fantastic-looking for your pet, you'll love creating some Fried Callistorm on a rainy day!
Just pick up the following 3 ingredient foods from the WShop and then combine them on any stove in Webkinz Classic to create this stormy sensation!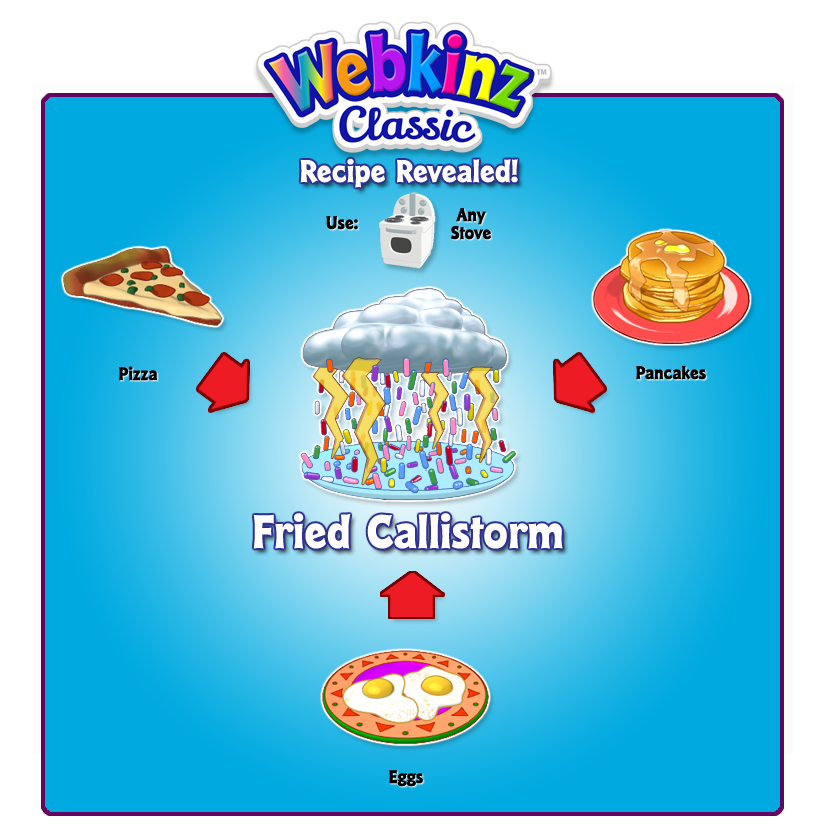 Want to know about MORE Webkinz Secret Recipes? Check out our Secret Recipe archive here!
What are some of YOUR favorite secret recipe foods? Let us know in the comments below!