The Fun to be Young theme has been added to the Curio Shop as the latest rare room theme! This former Deluxe monthly room theme is now available to everyone and will appear randomly in the Curio Shop rotation of rares!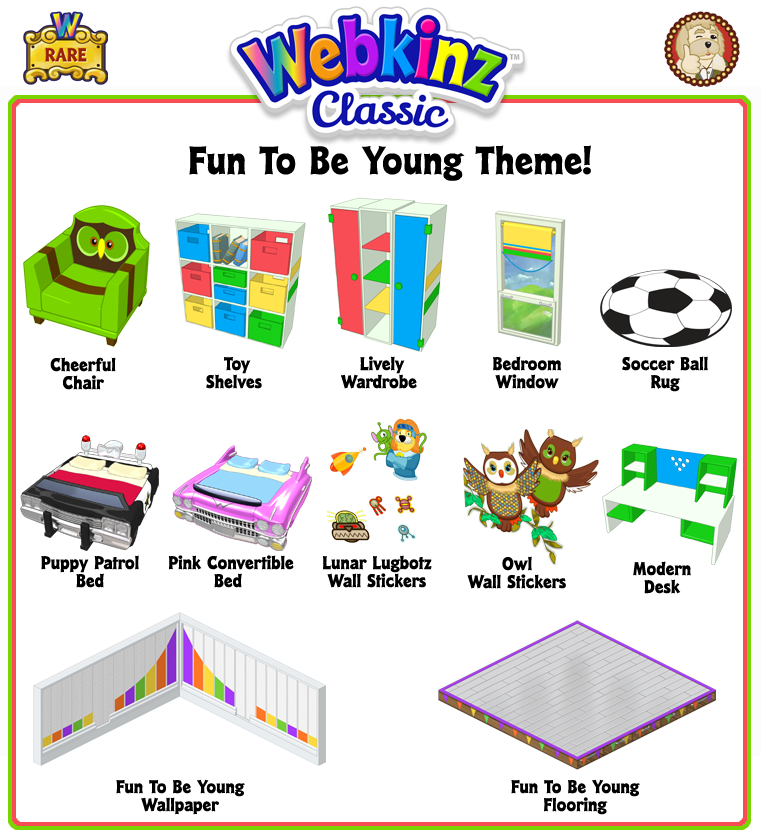 If you're following @Webkinz on Twitter, subscribe to our tweets and watch for #rareitemalert notifications!

As mentioned in our earlier Newz story, in order to make room in the rotation, we've now retired the Aztec theme.
Which items from the Fun to be Young theme are YOUR favorites? Let us know in the comments below!
Follow Webkinz on social media:
social media