The Ganz Fanz Art Showcase is back with more wonderful pieces sent in by Webkinz players!
We're not sure why the Webkinz W Puppy, sent in by Kathy in Ohio, is so glum, because they're so cute!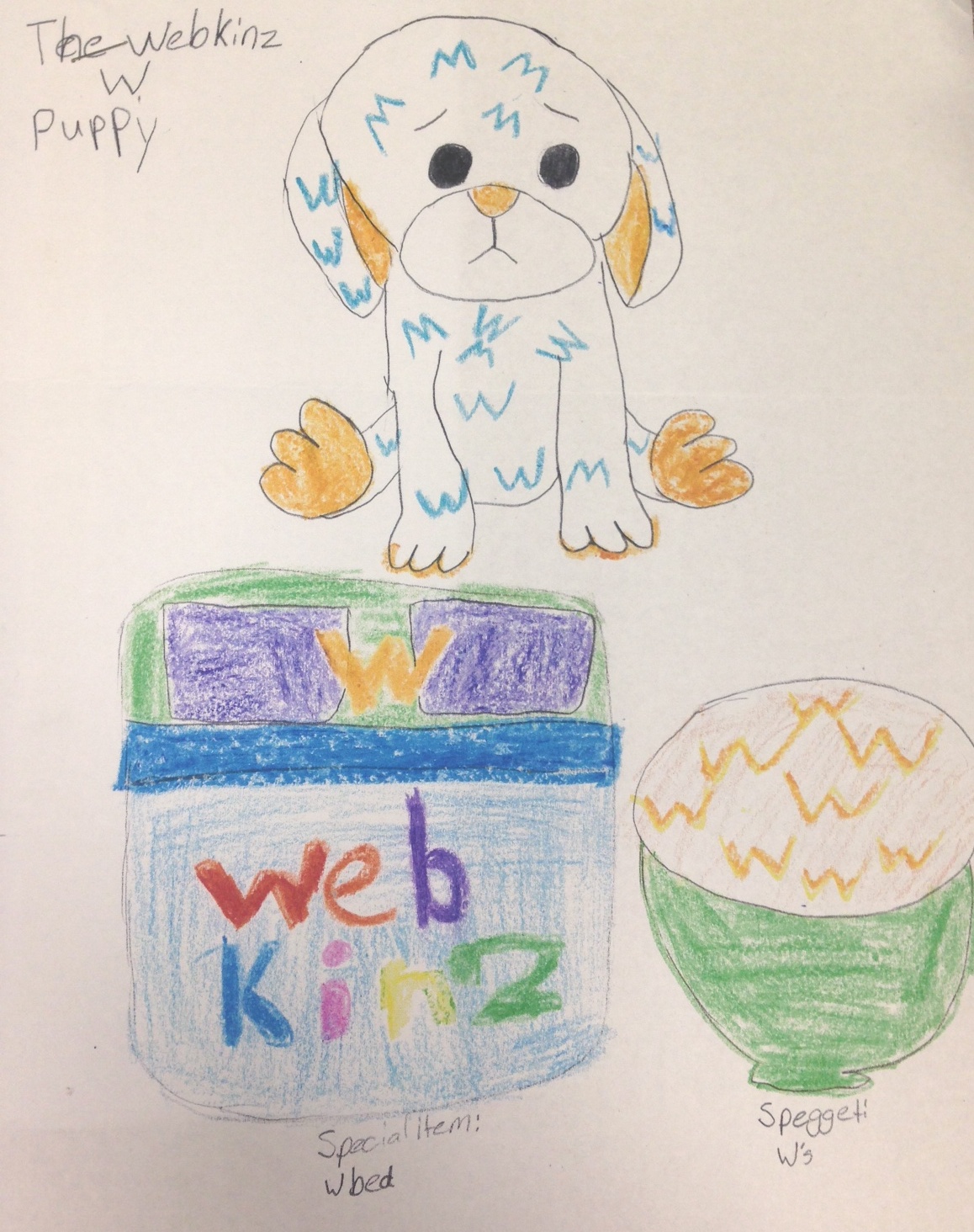 This fun scene, a creation by Isabella in California, features recent pets like the Rainbow Sparkle Fawn and Pixie Fox and is so bright and cheerful!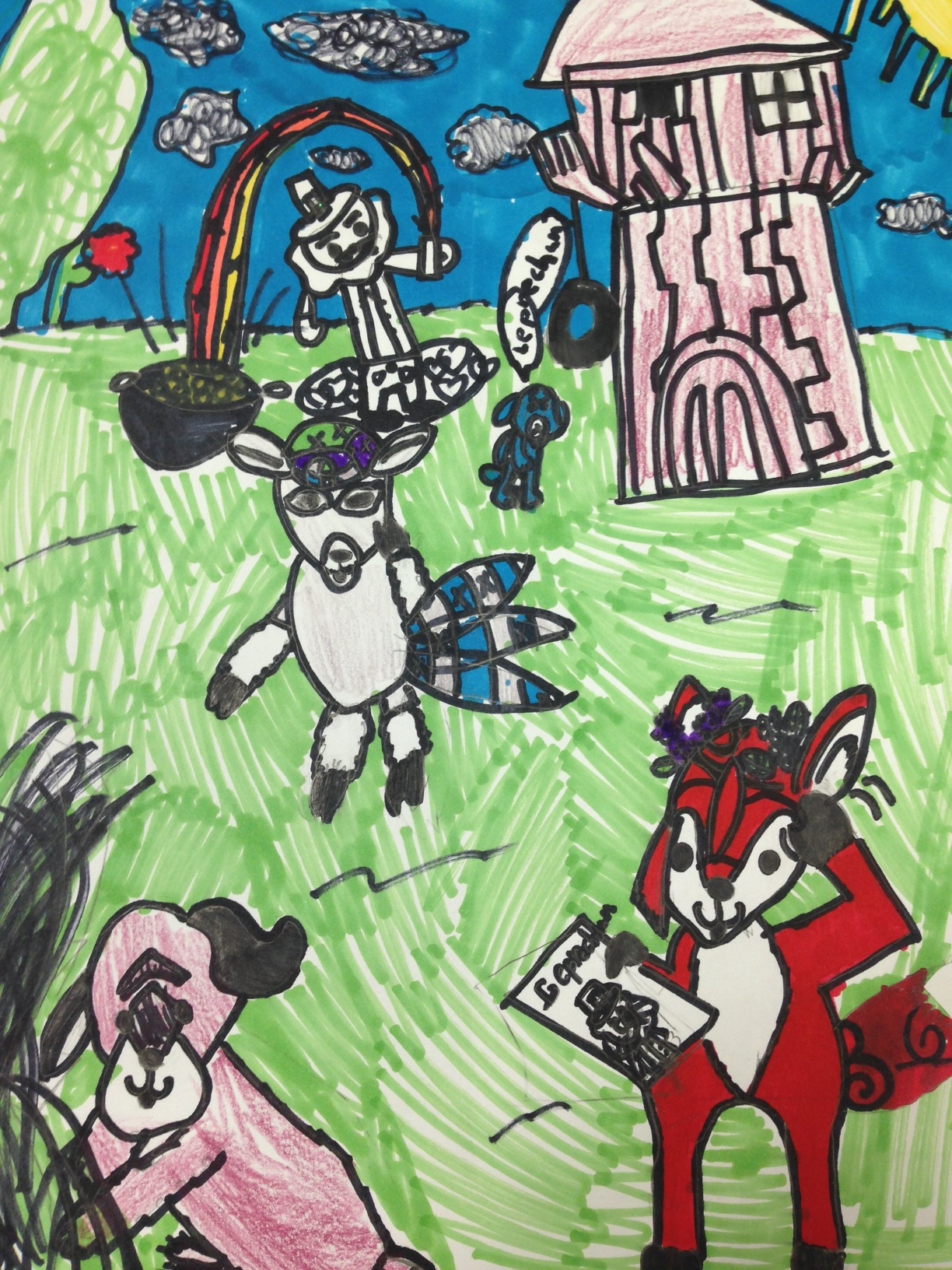 Bolt in Texas sent us this stylish pup with a perfectly coiffed Gift Box to match!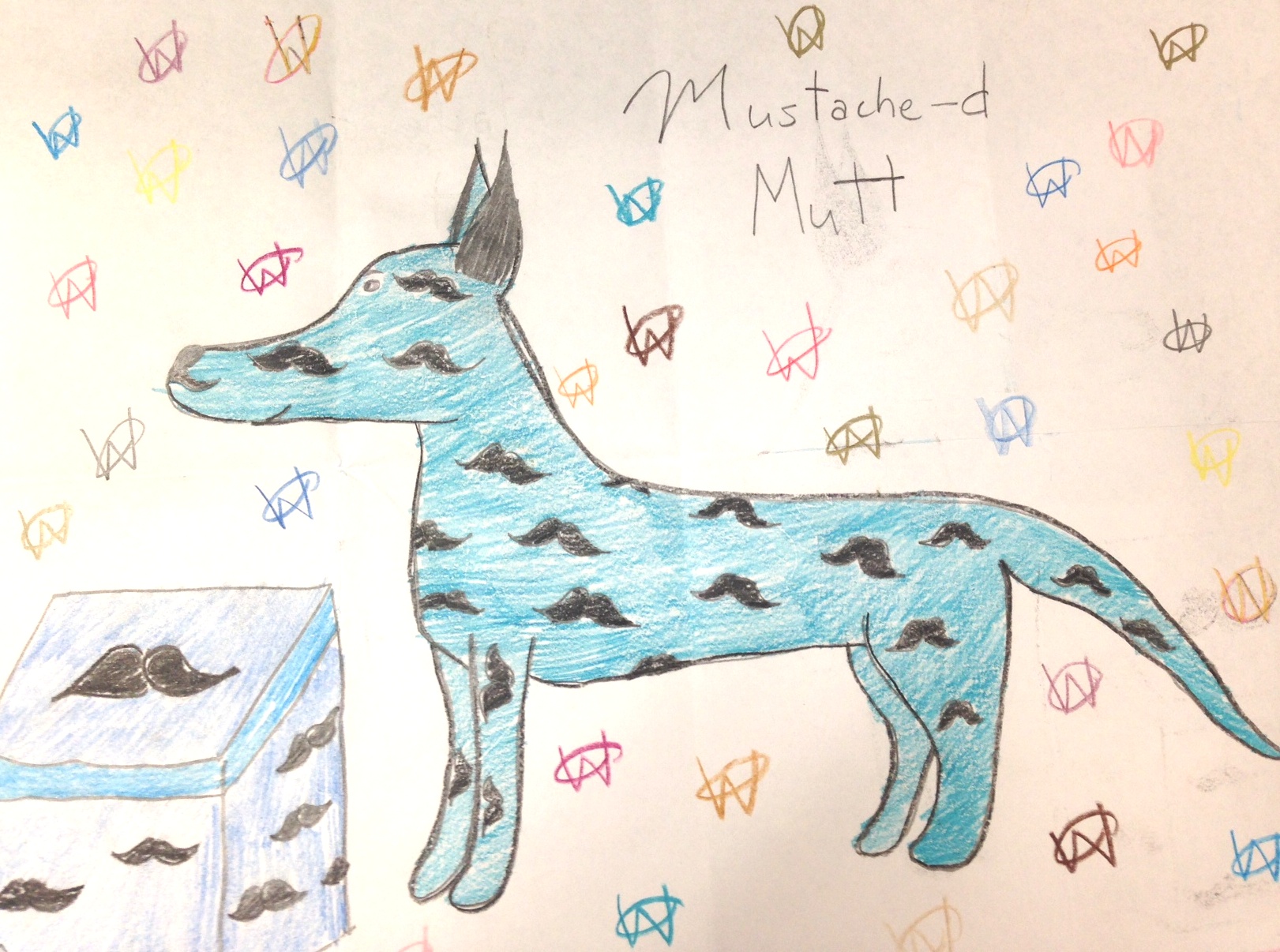 And what about this awesome idea for a Rockerz Heavy Metal Mouse by Ella in Missouri? Check out the details of those PSI and PSFs!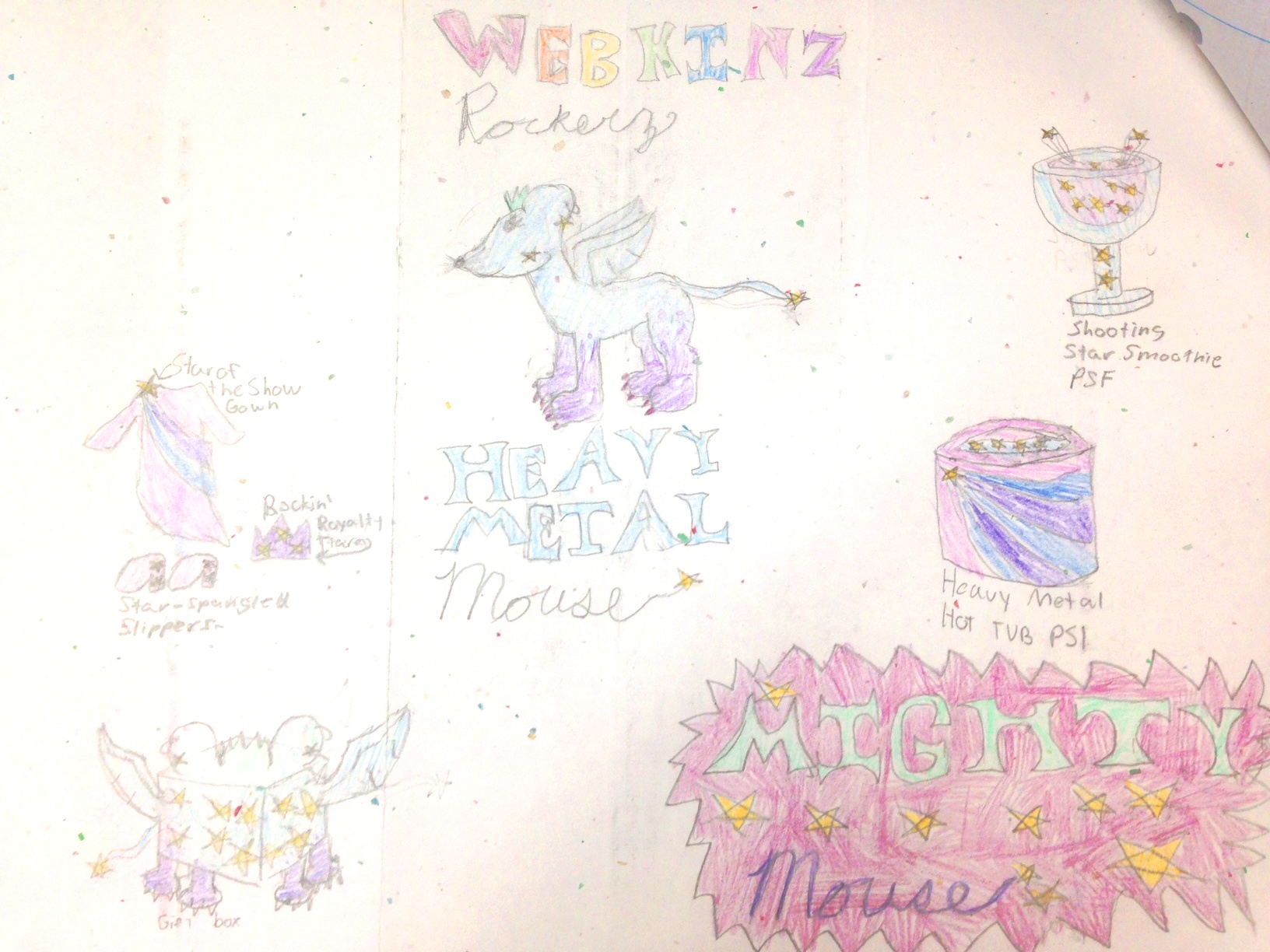 And our final piece is a super-cool Black and White Pegasus with a neat hatch pattern, done by emhoov in California!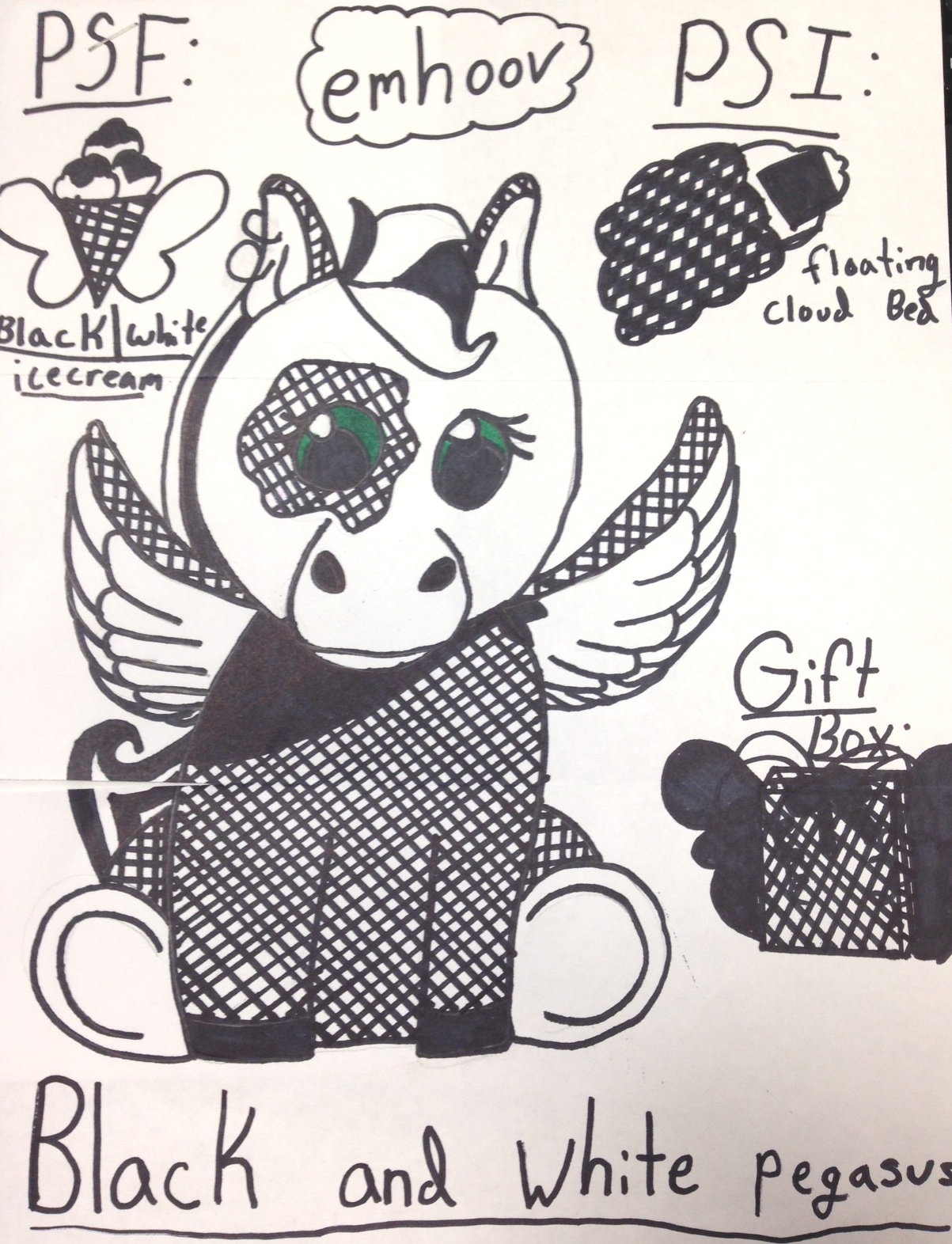 If you want to send in your favorite Webkinz drawings (and maybe get them posted on the Webkinz Newz front page!), please share them in the Share Center (under "Fan Art") at theGanz Parent Club or snail mail them to:
Ganz
#043 60 Industrial Parkway
Cheektowaga, New York
14227-9903