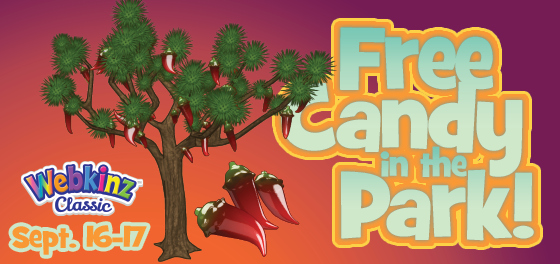 Something spicy is happening in Kinzville Park this weekend: it's the Chili Gummy Candy Tree!
On Saturday, September 16 and Sunday, September 17 this tree will giving out a free candy in the Webkinz Classic Kinzville Park.
This tree makes one Chili Pepper Gummies each day that you can feed to your pet!
Look for this lovely Candy Tree and more at eStore!