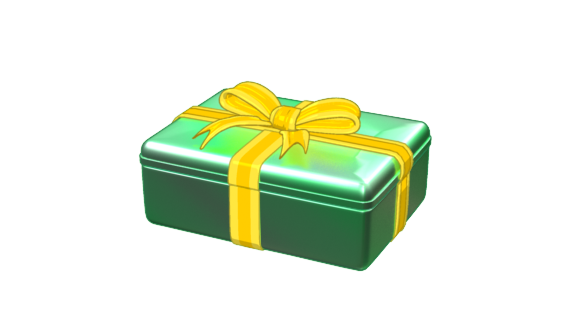 The Countdown to St. Patrick's Day Calendar is here, and the countdown starts on March 11!
Print out this special calendar and every day between March 11, 2019 and March 17, 2019 enter the code on that day's shamrock in the Code Shop on Webkinz.com. Each code awards a Lucky Gift Box that you can drag into your pet's room to earn a collectible Lucky Coin!
Each code is valid for one day only so be sure to enter the code on the corresponding day!
Click here or click on the image below to download the printable calendar!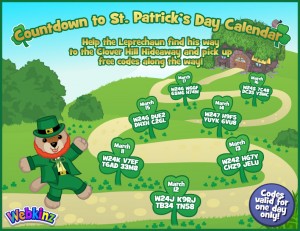 You can also find all the codes below:
March 11: W24K-V7EF-T6AD-33M8
March 12: W24J-K9RJ-TB34-TN58
March 13: W242-HG7Y-CHZ9-JELU
March 14: W247-H9F5-YUYK-6VU8
March 15: W24G-DUE2-DHXH-C26L
March 16: W24S-7C48-DC35-Y3MC
March 17: W246-WGGF-6SM6-H74W