Visit the Clubhouse and look for the Haunted Reading Room from Sunday, October 20th, until Thursday, October 31st to find the ghost. Click on him to collect 1 of 12 pieces of candy for your collection. Once you've collected all 12 pieces of candy, you'll unlock the grand prize!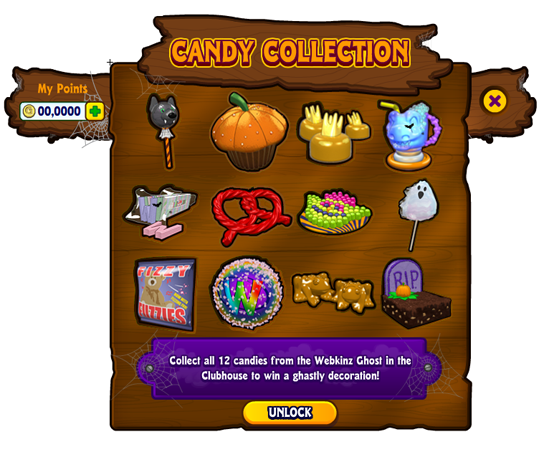 When we first introduced the Trick or Treat event in the Clubhouse back in 2009, up until Halloween of 2014, the grand prize for collecting all 12 candies was a Jack O'Lantern that could be customized with different facial features. But ever since 2015, we've been awarding different grand prizes each year.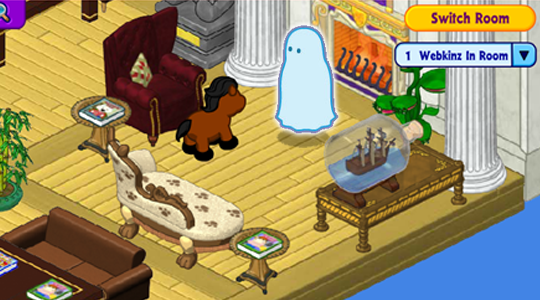 Here's a look back at what we gave out in previous years, including a hint at this year's grand prize!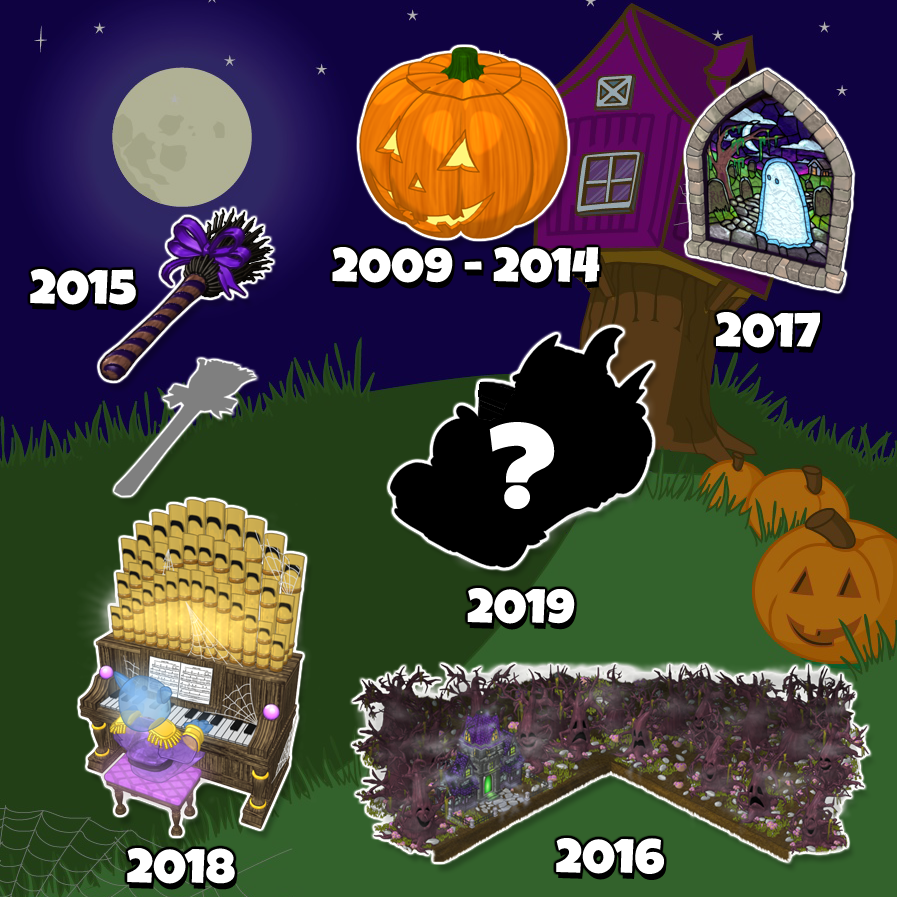 To see the 2019 Trick or Treat Candy Collection grand prize, make sure you watch our special Halloween edition of Podkinz on our official YouTube channel, where Michael and Mandy will reveal this prize, along with several other Halloween surprises!
How many of these Trick or Treat Candy Collection grand prizes have YOU collected? Let us know in the comments below!