Sometimes the fall weather can feel a little dreary, so why not find the rainbow in all that wet weather by creating one yourself! It's simple if you know how to make the secret recipe for the glorious drink known as Gloprisma!
Just pick up the following 3 ingredient foods from the WShop and then combine them in any blender in Webkinz Classic to enjoy this colorful creation!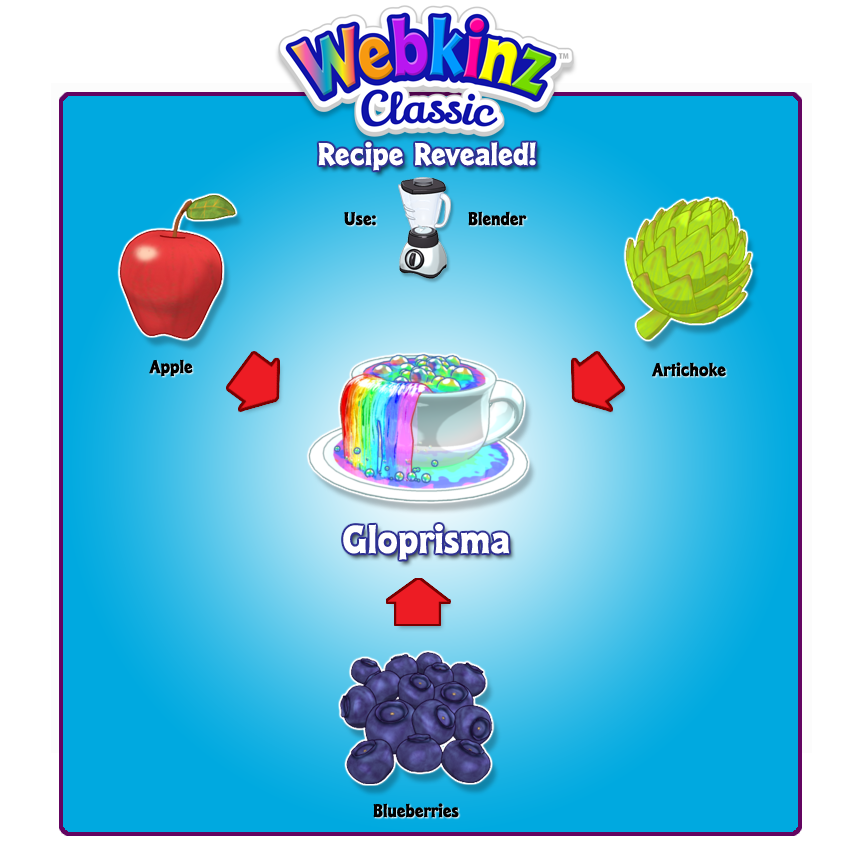 Want to know about MORE Webkinz Secret Recipes? Check out our Secret Recipe archive here!
What are some of YOUR favorite secret recipe foods? Let us know in the comments below!