You voted! Now it's time to announce the winning design in the 2022 Super Deluxe Item Share Center Contest! This item will be made into a virtual item in Webkinz Classic and will be included with one year Deluxe Memberships purchased in 2022!
And the winner is…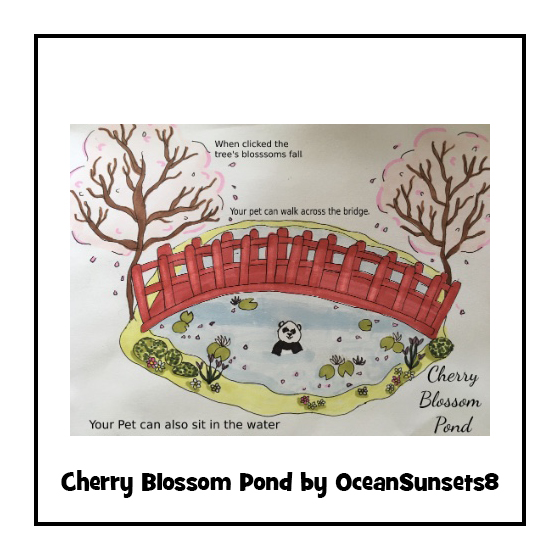 Congratulations, OceanSunsets8! We can't wait to see the Cherry Blossom Pond come to life in Webkinz Classic!
OceanSunsets8 and the rest of the finalists should look for a message at the email address associated with your GanzWorld account by end of day tomorrow, Tuesday, October 5, 2021!