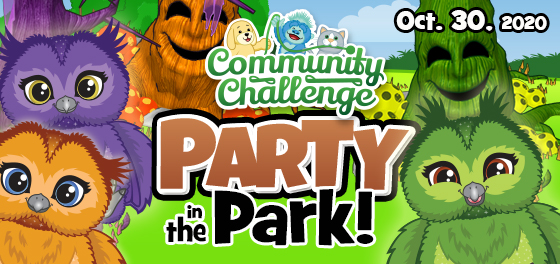 The Lil Owls have been working hard all month and now it's time for that hard work to pay off! Don't forget to dress up your pets and bring them to Kinzville Park today for our Halloween Party!
Here's how it works:
Dress up your pet and visit the Park today, October 30, 2020.
We'll track visits to the Park. If we get 30,000 visitors to the Park, we'll give away a community code tomorrow for a free Tricky Owl Candy Bag!

Come back here to Newz tomorrow after 9:30am to see if you reached the goal!