Log in to both your Webkinz Classic and your Webkinz Next accounts TODAY: Thursday, November 24th, to receive some terrific gifts you're sure to be thankful for!
In Webkinz Classic, log in to either the desktop app or the mobile app and you'll automatically receive your 2022 Thanksgiving Gift Basket! When you drag the basket into your pet's room, inside you'll find another 2022 Thanksgiving Basket you can display (and store 4 pieces of food), a Tabby Von Meow Thanksgiving Plushy, and a Turkey Cupcake!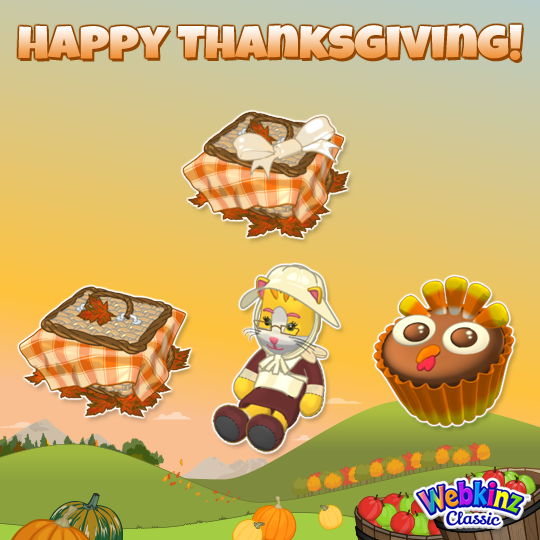 In Webkinz Next, log in to your account on any device and look in your message center for the prize notification to claim your gift basket. Inside your basket you'll find a Flower Pumpkin Centerpiece, Turkey Stuffing, and a Cornucopia Avatar Frame!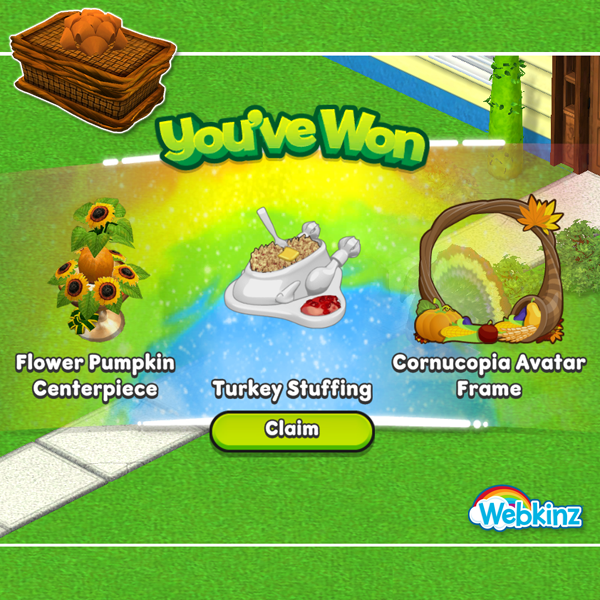 We hope everyone has a safe and happy holiday!
What are some of YOUR favorite Thanksgiving traditions? Let us know in the comments below!
Follow us
Follow Webkinz on social media: