Thanks to everyone who participated in our Helping Paws Contest!
Congratulations to the following randomly-selected winners, who will each receive one virtual Webkinz Circle of Friends Topiaries:
kohtakami
teddybear
jessicarandolph
spootyquackers
amazingv100
Brendonia
leeann15
Dolphinlover55
socer10
KAGI1
Watch for a message at the email address associated with your GanzWorld account by end of day tomorrow, April 4, 2017.
________________________________________________________
To celebrate the launch of the Helping Paws Club, in which you can earn awesome rewards by sharing Webkinz with your friends, we want to hear from you.
If you were showing your friends around Webkinz World, where would you start? Would you take them Gem Hunting at the Curio Shop; play a game in the Arcade; pick up litter at the Park? We want to know!
Between March 31 and April 2, 2017, write your answer below to be entered into a random draw to win one of ten Circle of Friends Topiaries.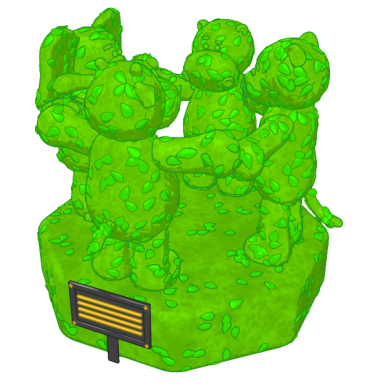 Learn more about the Helping Paws Club!
See full contest rules.