If you think your pet would look perfect in plaid, then this is one clothing recipe you'll want to remember!
Just combine these 3 pretty plaid clothing items on the Clothing Machine in the KinzStyle Outlet and you can create your very own Highland Kilt!
Here's what you'll need:
Funky Plaid Hat
Kilt Skirt
Purple Kilt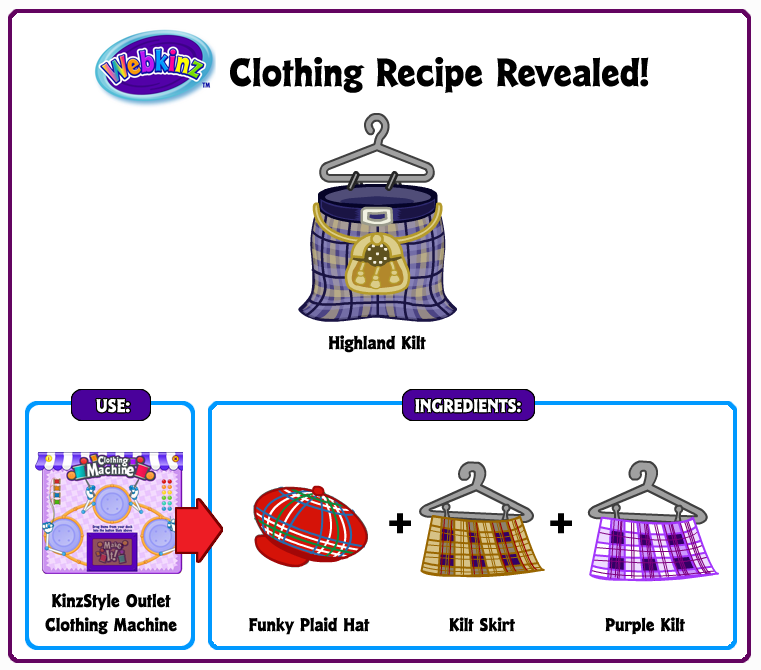 Want to know how to make other recipes in Webkinz World? Check out our Secret Recipe archive here.
Have YOU ever tried solving an unsolved clothing recipe? Let us know in the comments below!