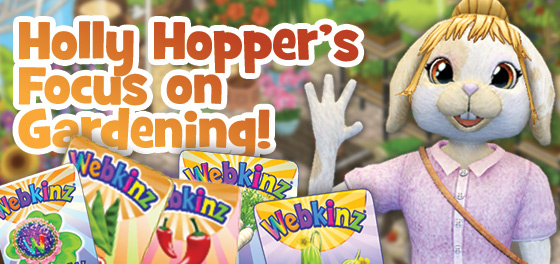 Hey guys, it's Holly Hopper here! It's that glorious time of year when we're all working on beautifying our gardens! This month we want to see YOUR gardens with a new Share Center Draw! There will be five randomly-selected winners in Webkinz Classic AND five winners in Webkinz Next so you can enter for either or both!
I'm busy right now fixing up my greenhouse! I hope you'll come and visit me in the Clubhouse from June 19 to 28 during Berry Fest! I'll be handing out seeds, so watch Webkinz Newz for more details.
We want to encourage everyone to grow your own gardens with a Gardening Community Challenge later in the month, and I am working on some new recipes to add to our Farm Fresh Cookbook!
I can't wait to see June grow into a fun celebration of Gardening across Webkinz World!