Update: The correct number of teacups hidden in the room was…27! See the solution below!
The ten randomly-selected winners, who will each receive a virtual Mother's Day Gift Bag from Ganz eStore, are:
ChickenNuggetsRUs
jolene245
paulhcameron
marykinz
acdc135
BigSisterBrooke
ottermellon1
phillatte
abc7536
UsEyOuRgLuTeS17
Congratulations to all the winners! Look for a message at the email address associated with your GanzWorld account by end of day today, Monday, May 13, 2019.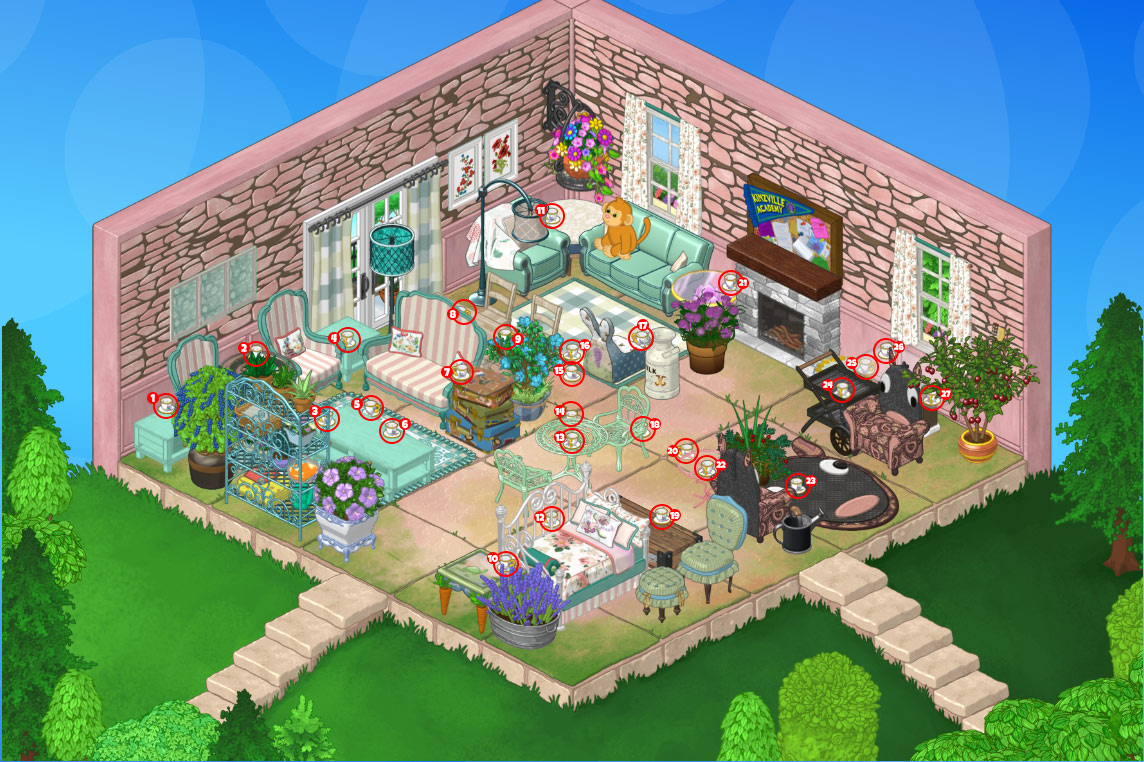 ===========================================================
Ms. Birdy is getting ready for our Mother's Day tea party this Sunday, May 12, 2019. But she misplaced some of her tea cups and is desperately looking around trying to find them in time for the party.
How many tea cups do YOU see in this room? Count the tea cups and then click the link below to submit your answer between Friday, May 10 and midnight on Sunday, May 12.
On Monday, May 13, 2019, everyone who submitted the correct answer will be entered into a random draw to win one of ten Mother's Day Gift Bags from Ganz eStore. Each bag contains one fabulous clothing item.
So get counting – Ms. Birdy needs you to find all those tea cups!