Get quacking over to Next and Classic to collect your Player Appreciation Day gifts! Because today, April 19, 2023, we're showing our players how much we appreciate you with an adorable gift in each game – a pair of Rubber Ducky Booties!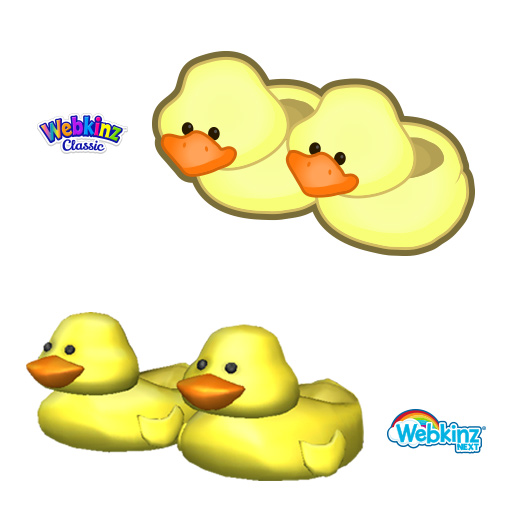 In Webkinz Classic, this gift is not tradeable/sendable/sellable, so to collect your prize, visit Today's Activities, which can be accessed in the Things To Do menu.
In Next, look for your gift in the Message Center in the top right corner of the screen.
These cute booties are sure to make a splash so don't forget to log into Classic and Next!
Download Webkinz Next now — available for Mac, iOS, Android and Windows 10. Download Webkinz Next
Follow us on social media:
social media