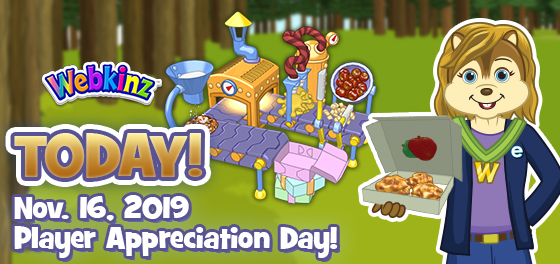 Today's the day! November 16, 2019 is Player Appreciation Day. Don't forget to log in today and visit Today's Activities to get your Apple Fritter Conveyor! This awesome invention dispenses a Box of Apple Fritters every day! Your pets will love this fun fall treat!
Please note: the Apple Fritter Conveyor is not sellable, tradeable or sendable. If you would like to have it added to your account, log in and visit Today's Activities which can be accessed under the Things To Do menu. Then look for the Player Appreciation Gift and click on it.
I hope you and your pets enjoy your Apple Fritter Conveyor and the delicious apple fritters it dispenses today and every day! See you next month!
So fab. So fun.