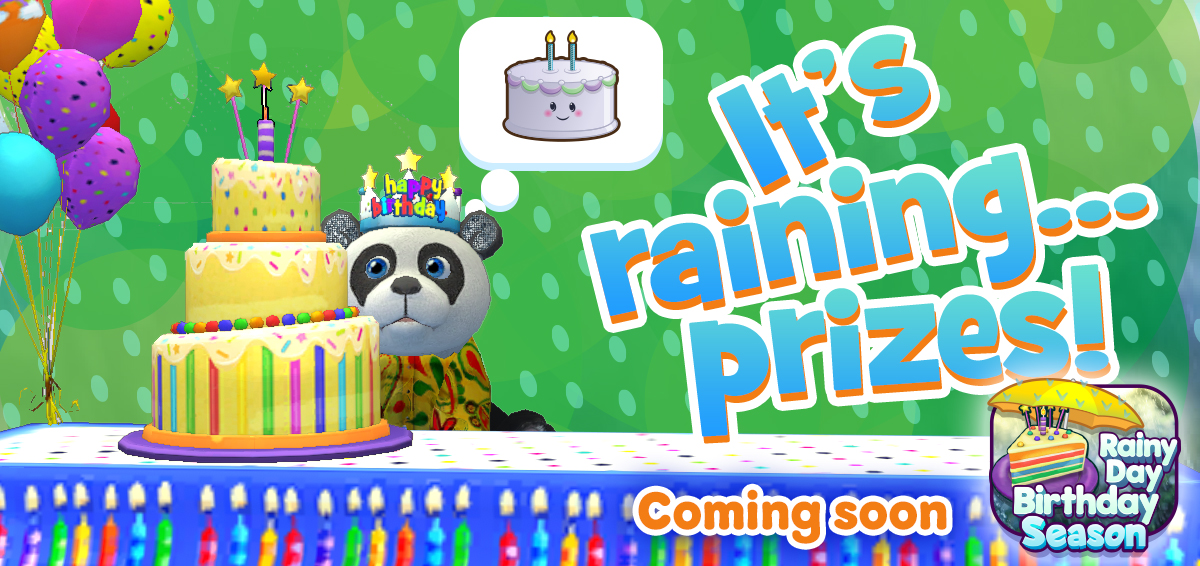 We're in the final hours of Season 1 and we're extremely happy with the response that we've gotten from all of you so far. Congratulations to all the players who finished all 30 levels!
For Season 2 we combined our love of April rain showers with our always fun Webkinz Day for the theme of… Rainy Day Birthday! Season 2 will be starting on April 6 and will run until May 10.
We have a ton of great exclusive prizes to earn and enjoy, including more Emojis, Avatar Icons and cool clothing:

For those players who purchase the Season Pass, our Recipe Card is for a Birthday Place Setting and our Level 30 Grand Prize is the Mega Birthday Cake Dispenser!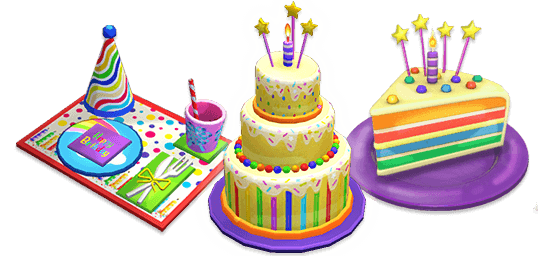 Finally, to make this season even better, we've made a few small changes that we will think you'll enjoy:
We've adjusted the points needed for each level to make it a little easier in the middle (Level 15-25) of the Season. If you ended here in Season 1, expect to get at least one level higher in Season 2.
We've added bonus daily tasks on days that we have events, like this year's Egg Hunt, running that award 10 points just for playing in the event. This can give you up to 250 more points in April!
We removed the Material boxes from the prize list and replaced them with better prizes. There a bonus 5 Diamonds on our Free pass as well.
We moved some of the prizes around to allow more casual players a chance to get them. For example, the first free Emoji has been moved up from Level 23 to Level 15, and the Season Pass animated emoji has been moved up from Level 22 to Level 17.
Download Webkinz Next now — available for Mac, iOS, Android and Windows 10. Download Webkinz Next
Follow us on social media:
social media