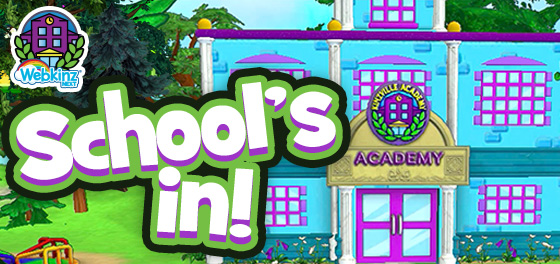 Ms. Cowoline has been hard at work getting the Academy ready for new students and we're proud to announce that the school is now open!


The Kinzville Academy has been a favorite feature of Webkinz Classic for over a decade and was planned to be part of Webkinz Next since the earliest days of the game's design.
Of course, like the Curio Shop and Gem Mining before it, there was room to improve our original design.
The Kinzville Academy in Webkinz Next is more streamlined, and gives you control over the prizes you earn as you play!


Introducing Classtime
Classtime is our new daily class challenge. Classtime presents four classes for you to do daily. The first class will an Easy class, followed by a Medium class, then a Hard class. The final class will always be a Pop Quiz with 10 trivia questions. You will be graded on each class, based on how well you did. After completing all four classes, you will receive School Ribbons based on your grades.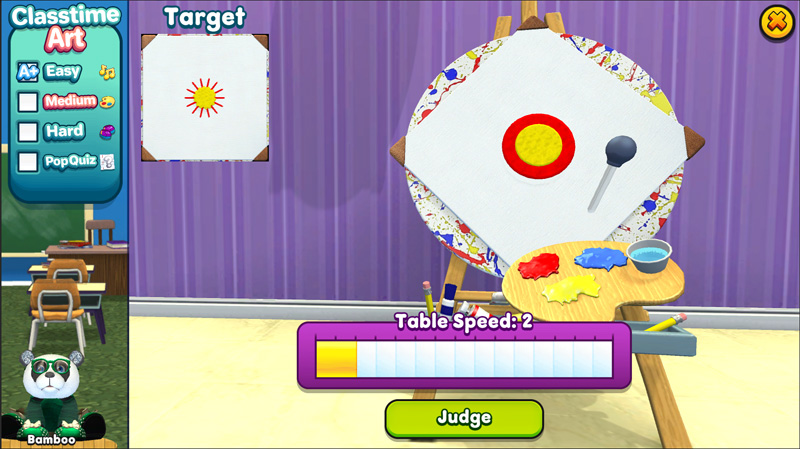 School Ribbons
School Ribbons are a new currency exclusively used the Kinzville Academy. You can use your School Ribbons to purchase special items from the Academy Spirit Shop, including furniture, decorations, and clothing, all the way up to your own Yellow School Bus!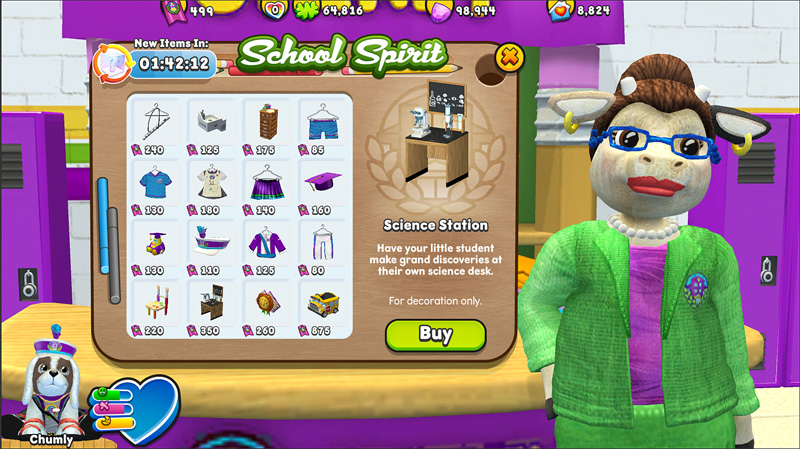 Coming in September, you will also be able to purchase Skill Cards for your pets. This is a brand-new feature, never seen before in Webkinz World.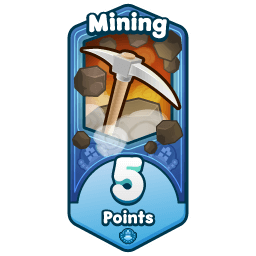 Skill Cards grant specific pets bonus abilities while playing in Kinzville – from moving faster, to getting bonuses when Gem Mining, and more. Each pet can have up to 3 skills. Skills can be upgraded by adding more Skill Cards to your pet and leveling up your skills.


It's an exciting new way to continue growing your pets – coming soon!
Curriculum Note
The Kinzville Academy is a major new feature, and very different from what we've done in the past. Some of the classes may be very difficult and some may be very easy. We will be watching the results very closely and will be making changes based on those results. We want players to have a challenge – particularly at the Hard level – but also want Classtime to always be fun.