You still have until the end of the month to complete your Marshmallow Collection.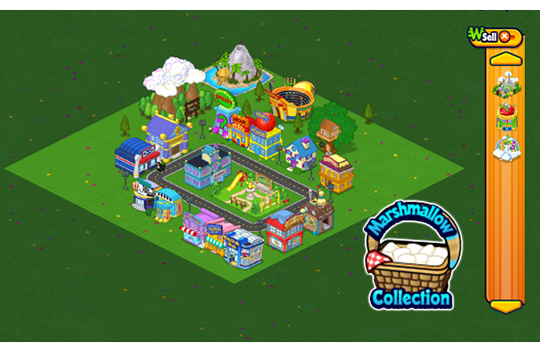 Here's how to play: Look for the Marshmallow Collection icon on your Kinzville Map and click on it to see your collection. Every day, you'll get 1 free Marshmallow by clicking on the collection icon (Deluxe Members will get 2 a day).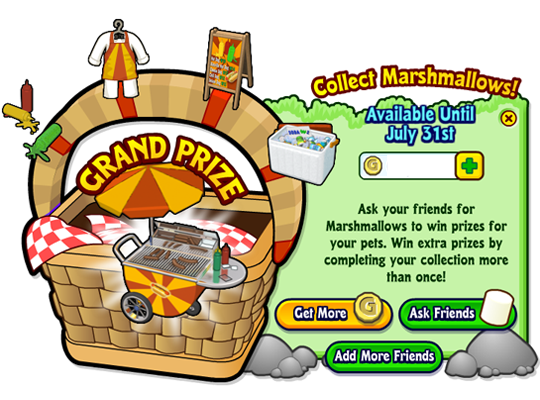 Once you have received your free Marshmallow, you can get 5 more throughout the day by asking your friends (by clicking the ASK FRIENDS button) or by finding and clicking on the floating Marshmallow on WebkinzNewz.com (make sure you collect your free one first before trying to find one on Webkinz Newz).
If you manage to collect all fifty Marshmallows by the end of the month, you'll win a Hot Dog Cart, but there are other items you can win along the way. Here's a closer look at each prize and how many Marshmallows you'll need to get them: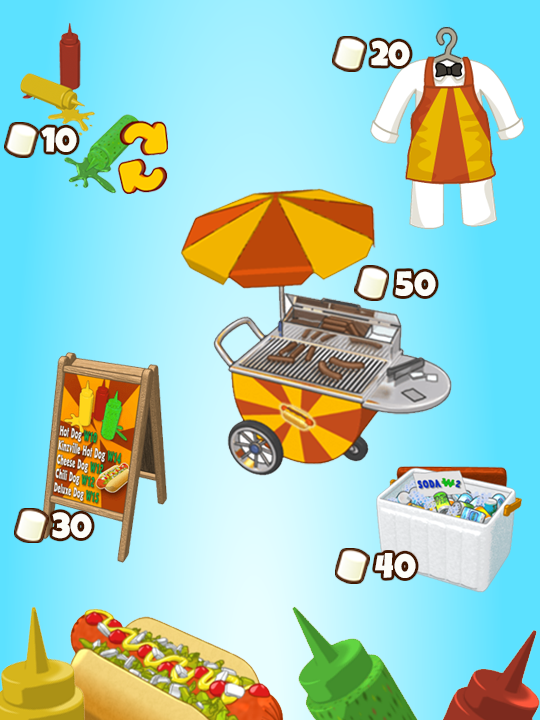 While you are waiting for your friends to send you Marshmallows, collect your daily bottles of Ketchup, Mustard and Relish. Here's how to find them:
Look for the floating bottle of Ketchup and click on it to collect Ketchup
Head to Today's Activities to collect Mustard
Click on the Lemon Drop Cow on your Kinzville Map to collect Relish
Get a bonus bottle of Ketchup, Mustard OR Relish daily by clicking on the Lemon Drop Cow's Hot Dog Stand at Webkinz Newz (you'll find the article in the carousel, at the top of the page).
You can collect one bottle of Ketchup, Mustard and Relish every day throughout July, and if you combine them on a stove, you'll make a Kinzville Hot Dog.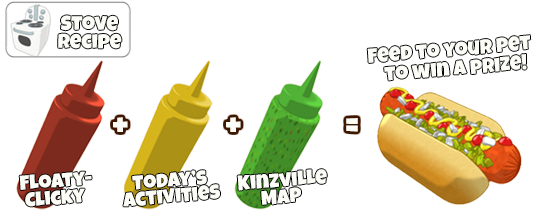 Kinzville Hot Dogs are pretty special, because every time you feed one to your pet, you'll win a fun hot dog themed prize! There are 11 pieces of clothing and decorations you can win by feeding your pet a Kinzville Hot Dag, so play every day for the best chance to win them all!
Watch Podkinz episode 158 to learn more about the Marshmallow Collection and Hot Dog Event:
How many Marshmallows have you collect so far? Let us know in the comment section below…