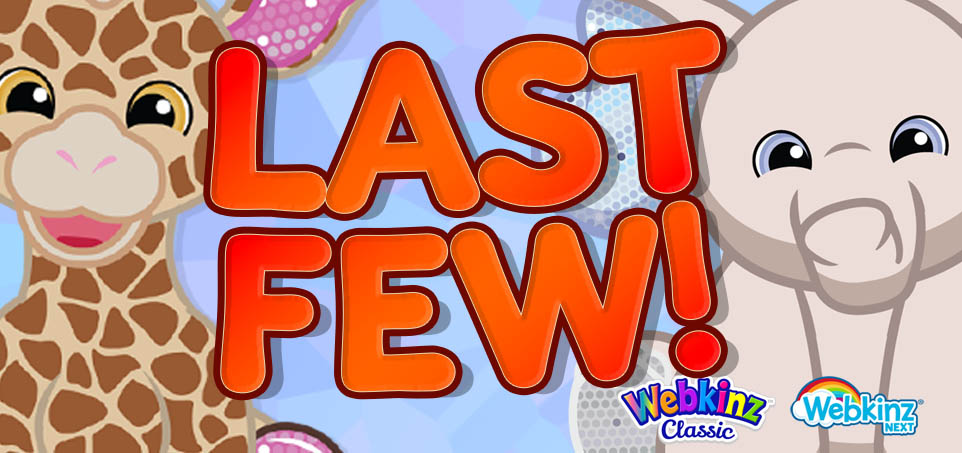 We have very few Giraffes and Elephants left, available exclusively at Amazon.com
We are down to our last few plush Giraffes and Elephants and they are only available on Amazon! Head to Amazon.com (U.S. only) before they are gone!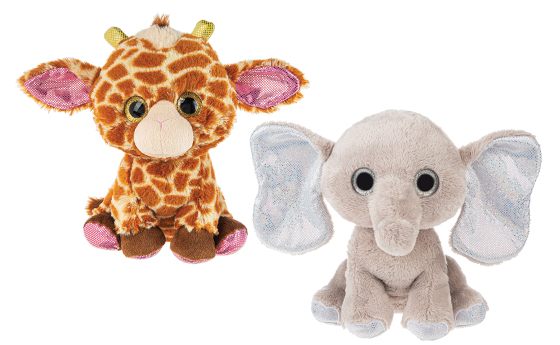 Each plush comes with two pet codes, one for Webkinz Classic and one for Webkinz Next. So, you can adopt your pet in both games.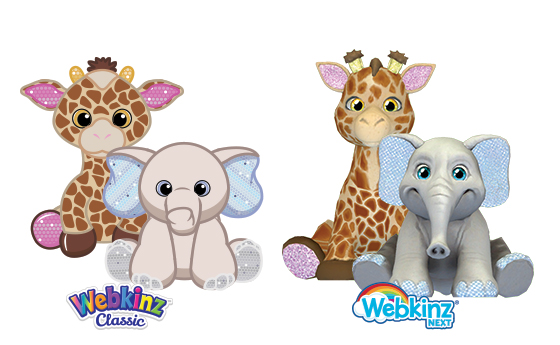 Plus, in Webkinz Next, both the Giraffe and Elephant come with three sparks! That's three chances to spark wildly unique baby giraffes and elephants.
This is your LAST chance to collect the first edition plush Giraffe and Elephant. Hurry to Amazon.com before we are completely sold out!