We've got a sneak peek of the wonderful prizes you'll find inside you gift basket tomorrow!
Make sure you log in to Webkinz World TOMORROW, Thursday, November 26th to receive your 2015 Thanksgiving Gift Basket. When you drag it into your pet's room, you'll find the following prizes inside: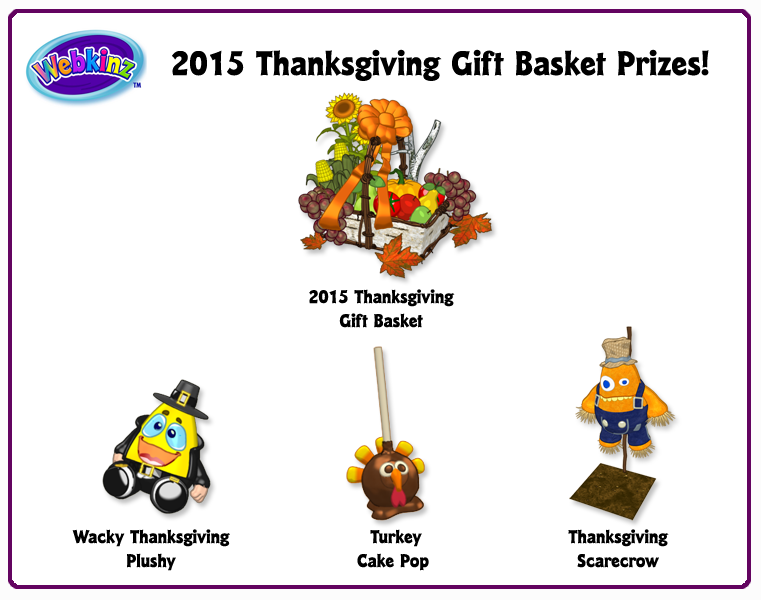 Can't make it to a computer on Thanksgiving? If you have an Apple or Android mobile device, you don't have to! Just log in using your Webkinz mobile app tomorrow to receive your Thanksgiving basket!
The Webkinz mobile app is a FREE download from both the Apple App Store and the Google Play Store.
What do YOU think of this year's Thanksgiving prizes? Let us know in the comments below!