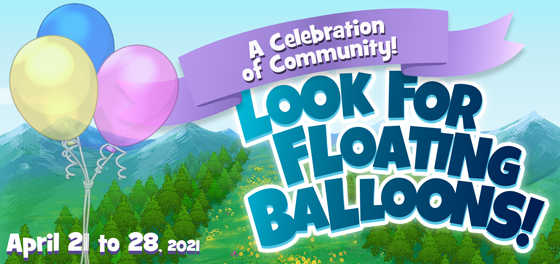 Webkinz Day is coming up fast and we're all busy getting ready for our parade to welcome the new fan-designed Wolverine to Webkinz Classic!
But our new Community Coordinator, Holly Hopper has been so busy in the Clubhouse, it looks like some balloons escaped and have been floating around Webkinz Classic!

Between April 21 and 28, look for the floating balloons and click on them to win an awesome prize to help prepare for the parade!
Deluxe Members can find the balloons twice a day, while free and full members can find them once a day! Holly is counting on you to round up all the balloons before the parade on Webkinz Day!