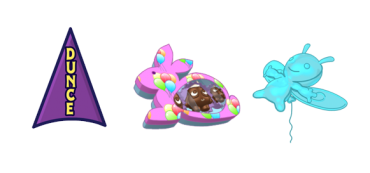 Breaking Newz! Loot Bag Prizes are retiring SOON! The Dunce Cap, Chocolate Zingoz and Zum Balloons loot bag prizes will soon be gone!  If  you haven't already gotten them, do so right away!
Stay tuned to Webkinz Newz for a sneak peek of the new Loot Bag Prizes!
And to learn more about parties, click here!