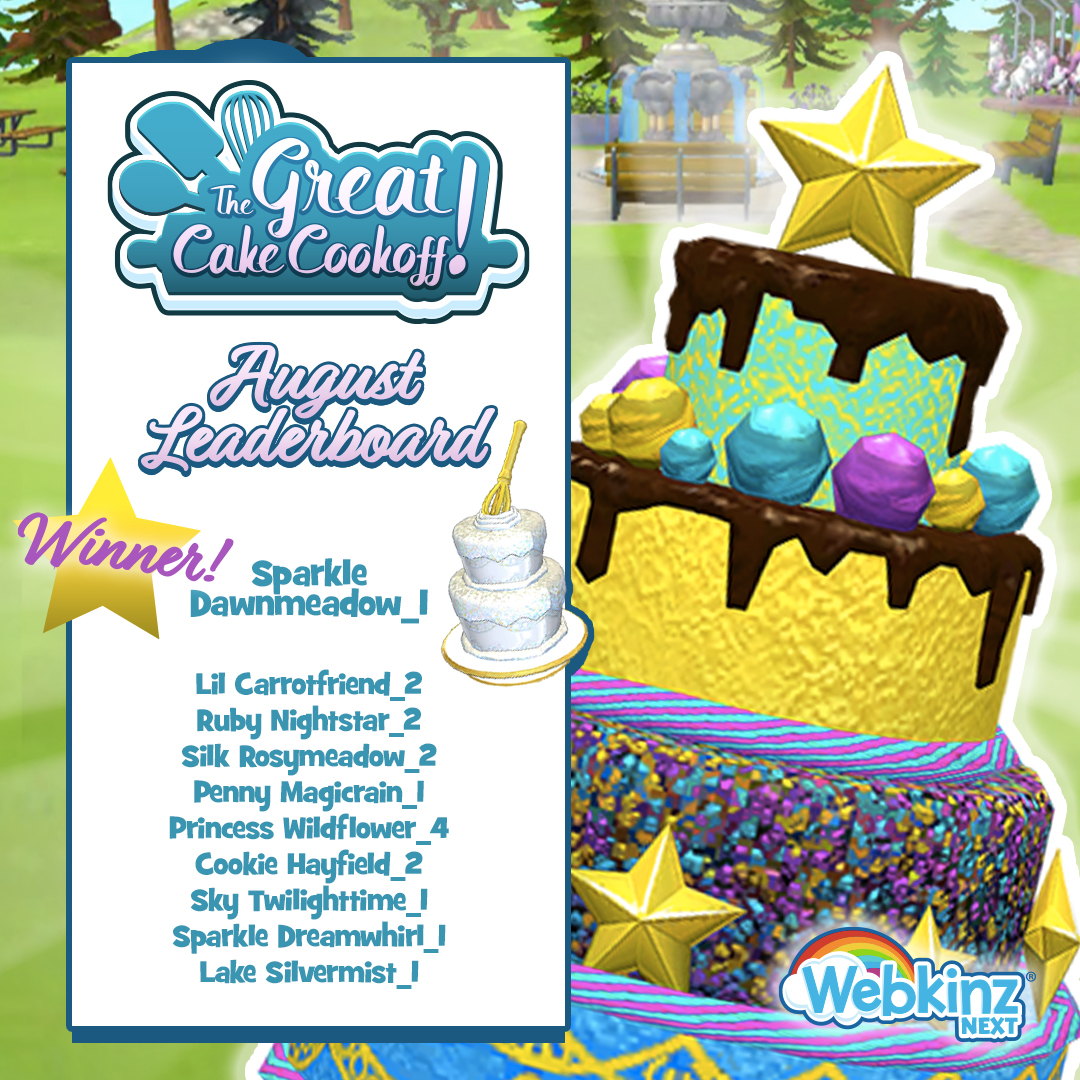 Stick a fork in August – it's done! The results are in for the first month of the Great Cake Cookoff and we're excited to announce the bakers who cooked up a win!
Our first place winner, Sparkle Dawnmeadow 1 is the first ever recipient of the brand new Great Cake Champion Trophy!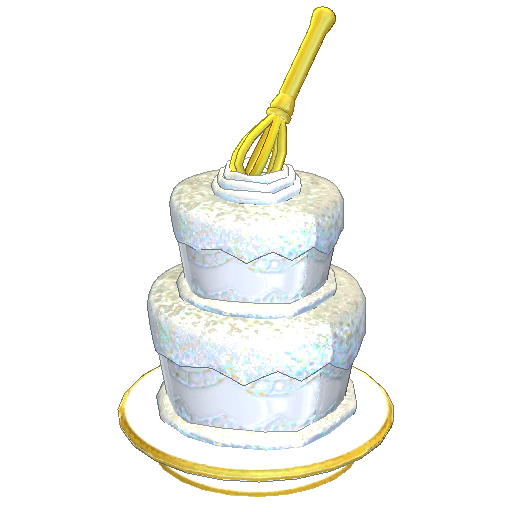 Congratulations to Sparkle Dawnmeadow 1 and every player who made it onto the leaderboard!
The leaderboard has been reset for September, so grab your chef's hats and get cooking! YOU might be next month's winner!
Download Webkinz Next now — available for Mac, iOS, Android and Windows 10. Download Webkinz Next
Follow us on social media:
social media