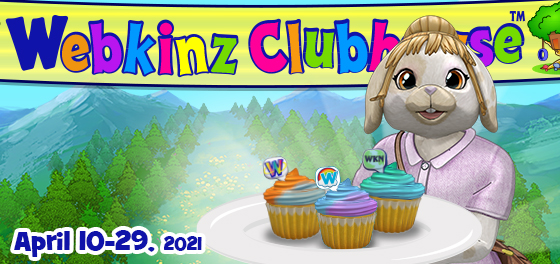 Holly Hopper has jumped right in to start planning our Celebration of Community! Holly and her team are planning a special parade on Webkinz Day, April 29, to welcome our new fan-designed Wolverine to Webkinz Classic.
Visit Holly in the Clubhouse every day from April 10 to 28. Click on Holly for a cupcake every day while you're there, then combine the cupcakes on a stove to make a slice of cake you can place in your pet's room!
Then, on Webkinz Day, join us in the Clubhouse room for a parade to welcome the Wolverine. Holly is giving out a special recipe poster, and if we get enough visitors to our parade, we'll give away a free code for a special Community poster!