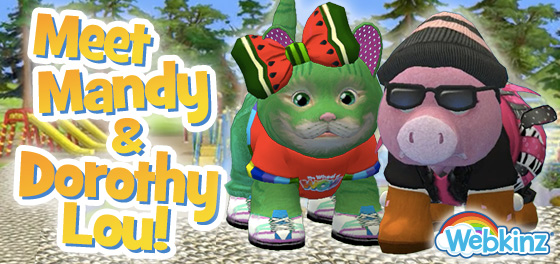 This Wednesday, December 1st, meet Mandy Webkinz and Dorothy Lou in Webkinz Next! Join them at 3 PM EST by the baby park in Kinzville where you can ask them questions and get to know them. If you have a baby, bring them! Wear your cutest outfits! And don't forget to pack snacks and juice boxes. It's a party in the middle of the week and you're all invited.
DETAILS
WHAT: Meet-up in Kinzville!
WHO: Mandy Webkinz and Dorothy Lou Webkinz
WHEN: Wednesday, December 1, 2021 at 3pm EST
WHERE: Webkinz Next, Kinzville, By the Baby Park
WHY: Because chatting in Kinzville is a great way to get answers about the game, socialize and glimpse at unique babies.
Can't wait to see you there!
Follow us
Follow us on social media: