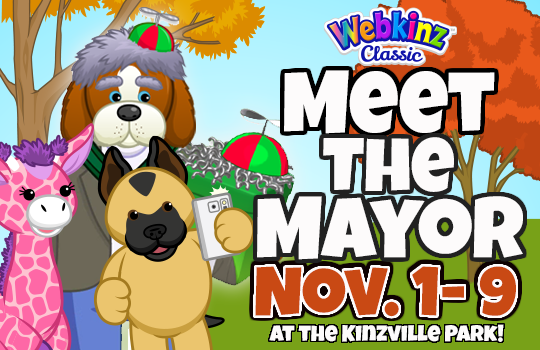 Mayor Goober is handing out gifts at the Kinzville Park on Webkinz Classic. Visit him until November 9, to get a gift each day!
There are four prizes to collect: A Science Kit, Terrarium, Kinzville Mayor Postcard Collection and a Hoverboard:
Add the Science Kit to your pet's room and click on it to open it!
Every gift contains one random prize, so make sure you visit Goober every day for the best chance to collect all four prizes!
Which prize did you get from Goober today? Let us know in the comment section below…