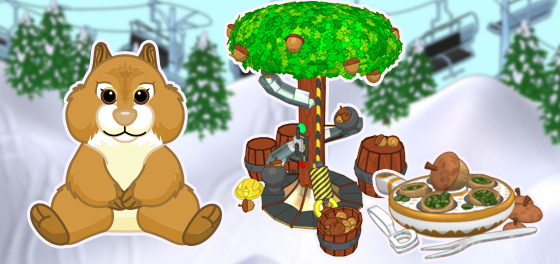 A Rescue Team will need pets that can fit into small places – so the Signature Small Chipmunk would make an excellent recruit for the team! This cute little pet will be handy with any tools or gadgets the team might use like its PSI, the Nutty Conveyer Belt. After working the conveyer belt all day, the Signature Small Chipmunk loves to chow down on its PSF, Acorn Escargot.
A cute little pet like this will love the grandeur of the piece of the Signature Room theme that comes with it.
And of course it comes with a bonus Wish Token. Maybe the Chipmunk will put it toward an Oak Tree Bed!
It may be small but we think a Signature Small Chipmunk would be a big plus to the Rescue Team!
To add them to your team, you can find the Signature Small Chipmunk and other Signature Pets at Ganz eStore and in the W Shop.