We've added some previously-available prizes to the Wish Factory!
If you've been saving up your Wish Tokens, you may want to take this opportunity to pick up something you've missed!
Here's a look at the items we've added and how many Wish Tokens you'll need for each of them: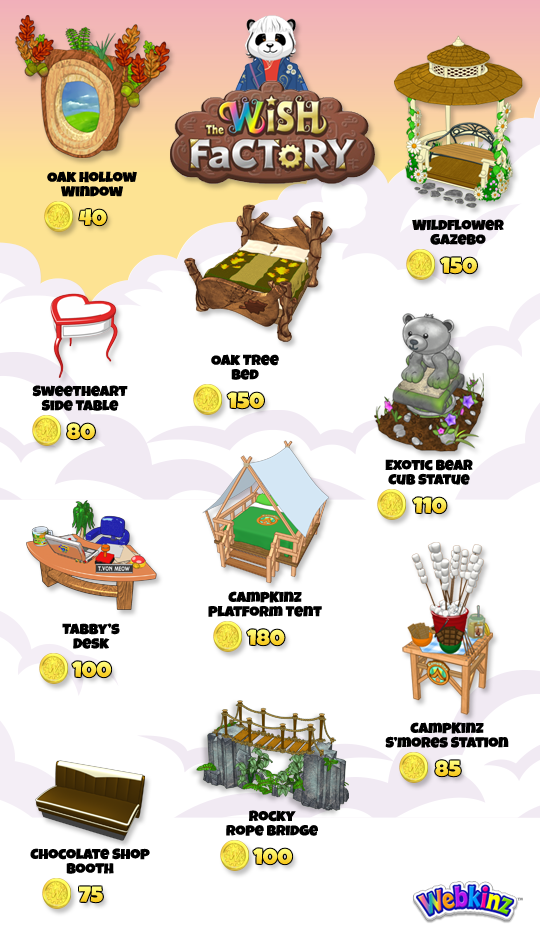 Stay tuned to Webkinz Newz, because we'll soon also be adding a few NEW items that can only be found in the Wish Factory!
Will YOU be picking up any of these items with your Wish Tokens? Let us know in the comments below!