We've got great news for our KinzChat PLUS members! Head to the Clubhouse and check out the extra rooms that are now available in the KinzChat PLUS section!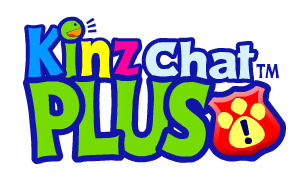 First up is the Theater Room, where your pets can stage plays, or watch them!  Will you be a performer, or will you take the best seats in the house… the balcony?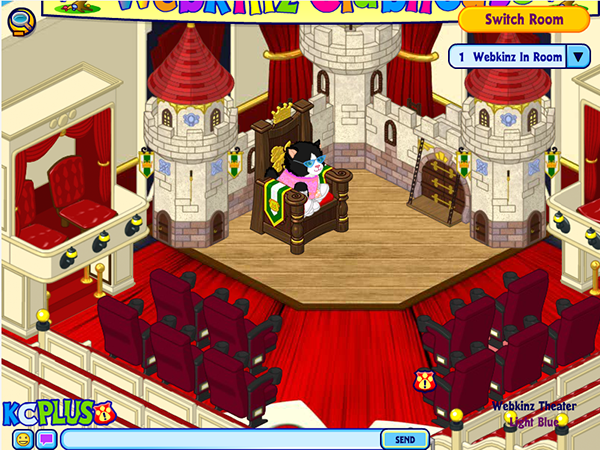 If you like this theme, it's also available in the W Shop for eStore Points. Whether you're an actor or a member of the audience, be sure to pick up a snack while you're there — a Theater Chocolate Pop!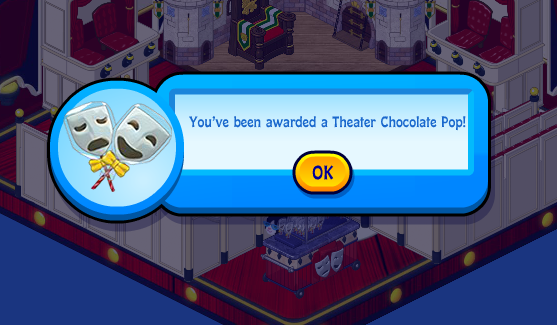 The other room is great for all of our budding chefs — whether you're a pro that likes to make meals for your pet, or a super sleuth looking to solve a secret recipe, there's an appliance that will fill every need! Be sure to stop by the Super Chef Room and whip up something tasty!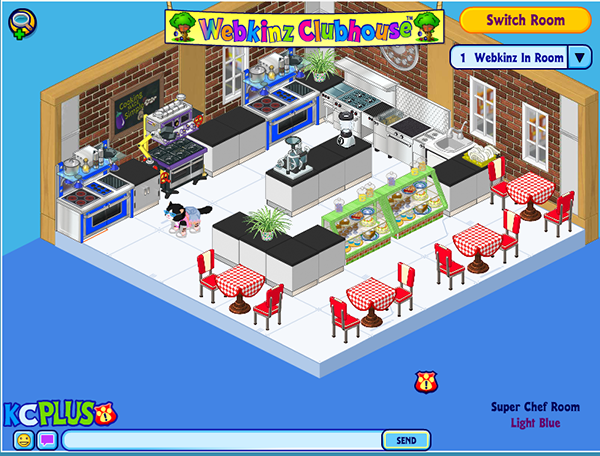 So what do you think? Which of these rooms is your favorite? If you could have any room available in KinzChat PLUS, what would it be?