Raziel has been overwhelmed with the amount of name suggestions that players have left for his beautiful baby dragon and he has decided to revealed 10 of his favorites!  Here they are in no particular order:
1. Ezra – Submitted by Dolan
2. Leizar – Submitted by gfarm
3. Talyn – Submitted by MirThunderCat
4. Amber – Submitted by kittygirls13
5. Cinder – Submitted by grace1234569
6. Torch – Submitted by missypooh713
7. Luna – Submitted by NyanCaUSA
8. Cole – Submitted by zundapp06
9. Flare – Submitted by bsburn99
10. Aster – Submitted by SaveTilikum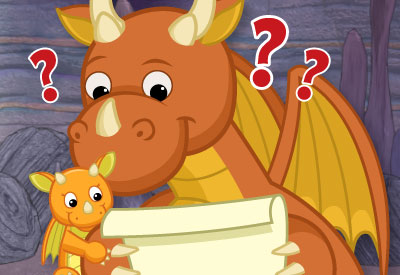 Congratulations to all 10 finalists! Each finalist will be emailed a code for the Baby Dragon Pet Buddy! Remember, you will have to wait until Monday, May 19th to find out which name Raziel has chosen as the winner!
Finalists were chosen according to contest rules. Any posts that included more than 1 name suggestion were not considered for the contest. In the cases where multiple members left the same name suggestion, the first member to post the name as a single entry was considered eligible for this contest.
Which name is your favorite from the lists of finalists? Leave your comments below…