Get ready for some tasty fun with Diner Dice!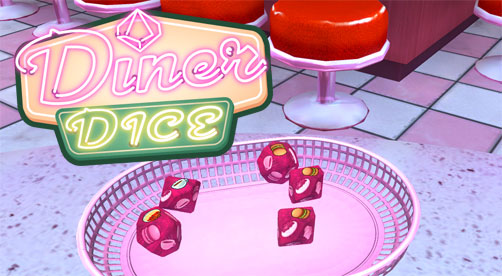 Roll the dice and try to match the menu items to get the highest score.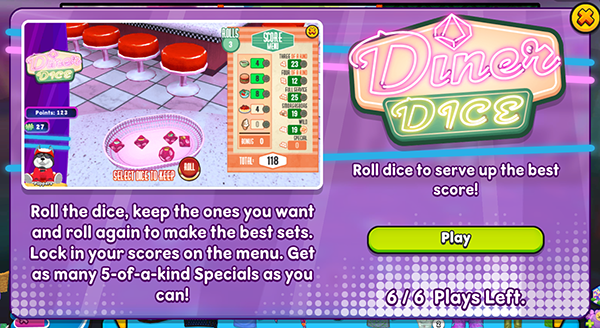 You can only fill each menu item once, so make sure you get the highest score you can — except for today's special, you can fill that as much as you want! You get bonus points for filling a starred menu item, and any unused rolls for each menu item is saved so you can use them later!


A special is 5 of kind. Full service means 2 of a kind plus 3 of kind. Smorgasbord means each die is different, and wild can be anything you want!


Have fun!


Download Webkinz Next now — available for iOS, Android and Windows 10.