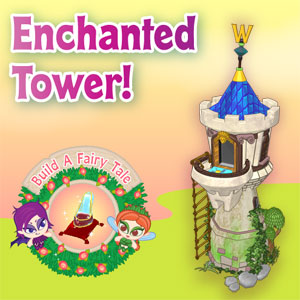 Build your own Fairy Tale room with a new line of items from eStore!
This Enchanted Tower is part of the Build A Fairy Tale theme! When clicked, your pet can really sit in the top of the tower!
You may find a new Build A Fairy Tale item each month at both Ganz and Webkinz eStores!