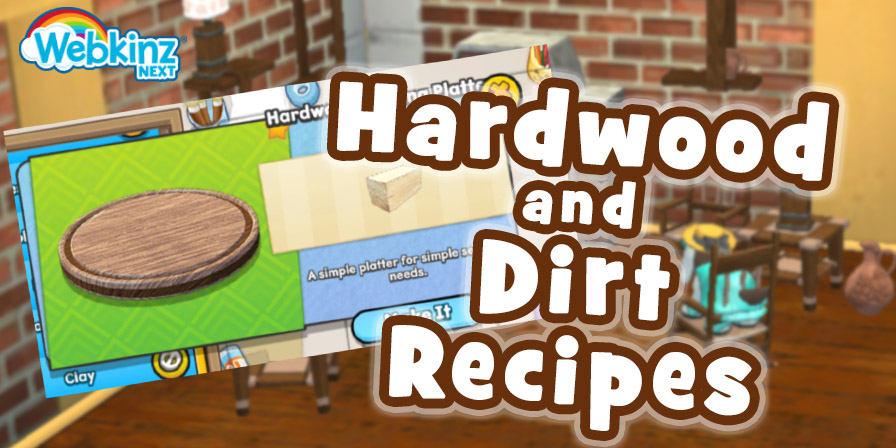 Have you been collecting Harwood from your Maple Tree and Dirt from your harvested crops? Great news! We've just added a bunch of Hardwood and Dirt recipes to the Wish Boutique. Now there's tons of new items to craft and collect.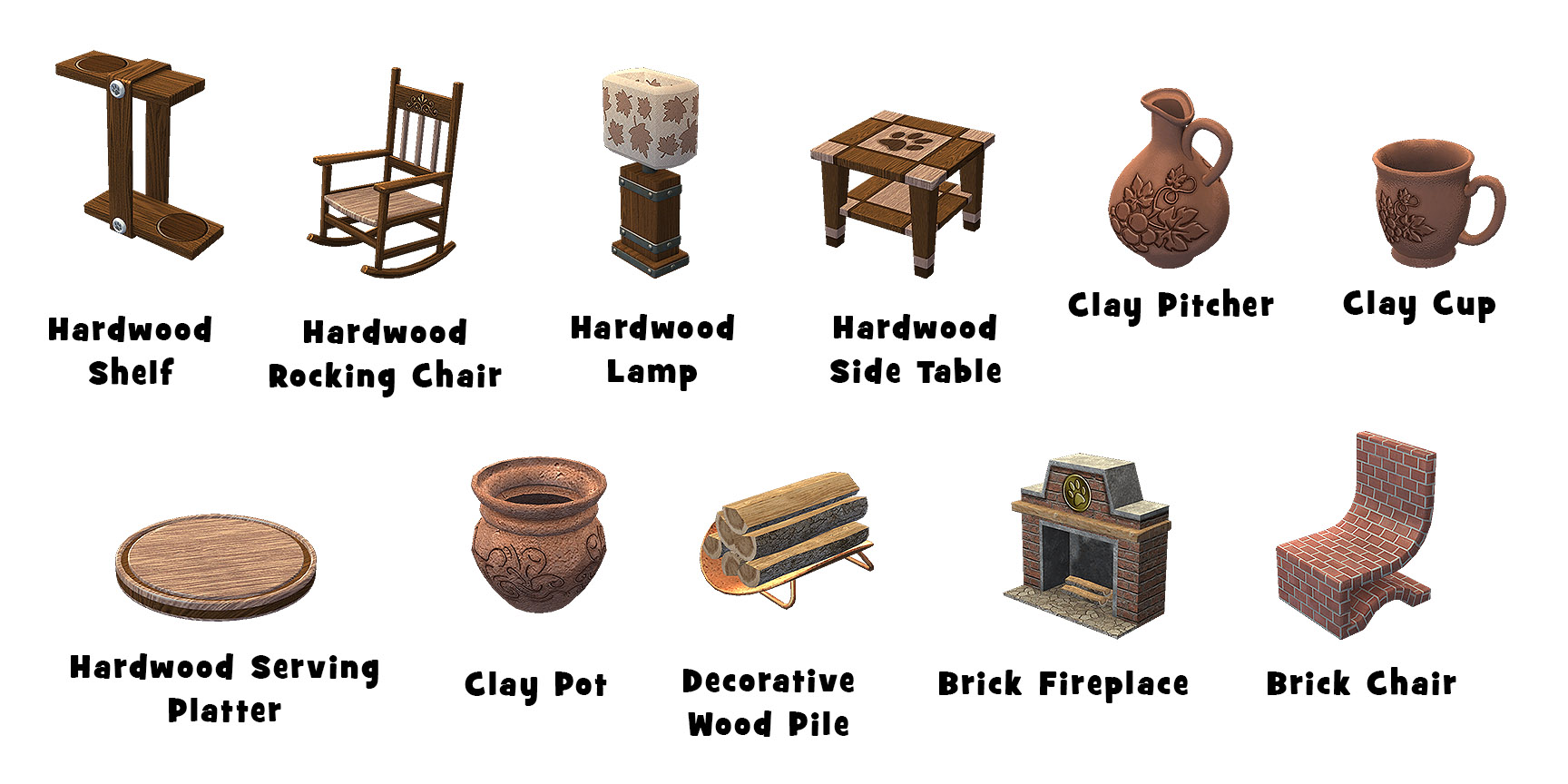 How can you get started on building these items? Just follow these steps!
1. Visit the Wish Boutique
Recipe cards can be purchased from the Wish Boutique with Wish Tokens.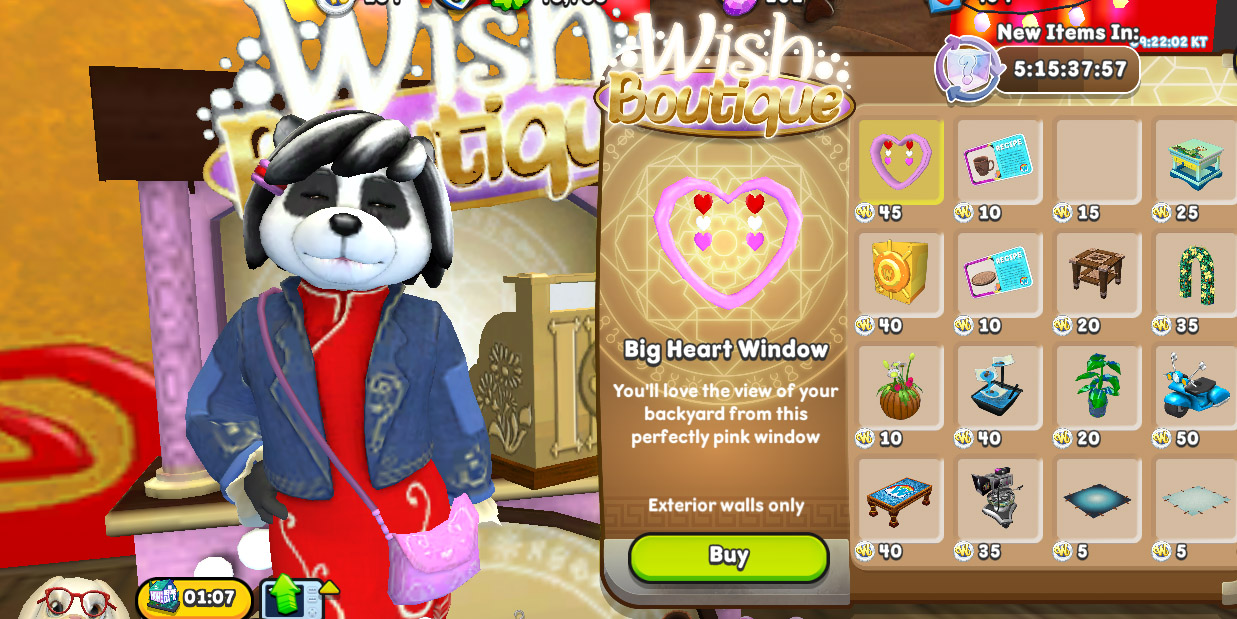 The Wish Boutique is located in the Curio Shop.
2. Visit your Craft Table or Carpenter's Bench
Once you purchase a recipe card, it will be stored at your Craft Table or Carpenter's Bench.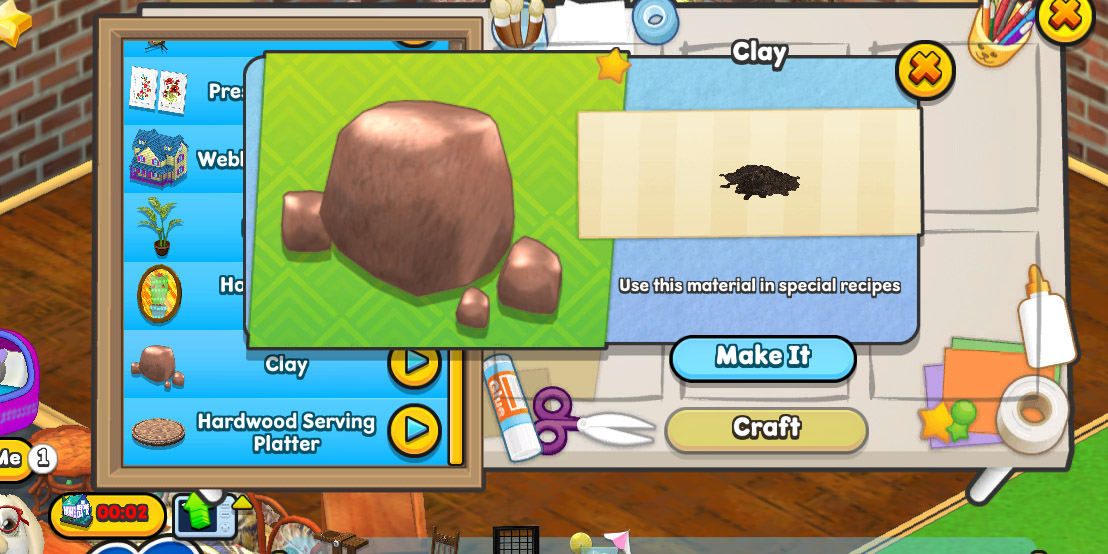 Build bricks and brick items at the Carpenter's Bench. Create clay and clay items at the Craft Table.
3. Collect Materials from your harvested crops and maple tree
If you're wondering how to collect dirt and hardwood, don't worry, it's easy!
To collect Dirt, purchase some Growing Plants from the W Shop and plant them in your garden. Once you've harvested them ten times, they will yield Dirt. Then, Dirt will be stored with your materials, and you can use it to craft clay and brick items.
To collect Hardwood, make sure to complete the Home Away From Home challenge. Plant your Maple Tree in your yard and it will yield one piece of Hardwood each day. Collect the Hardwood, and it will be stored with your materials until you're ready to create an item from the Hardwood collection.
The Wish Boutique refreshes its items once a week so, keep checking back for new recipe cars. Which one are you most excited to collect?
Download Webkinz Next now — available for Mac, iOS, Android and Windows 10. Download Webkinz Next
Follow us on social media:
social media