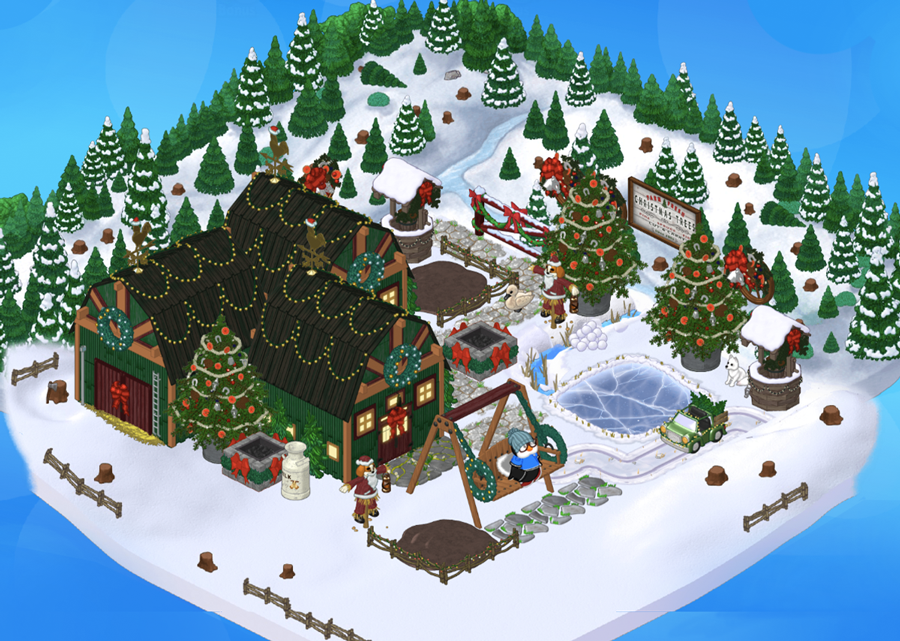 We are so excited that the new fan-designed Holiday Barn Theme is now available in the WShop!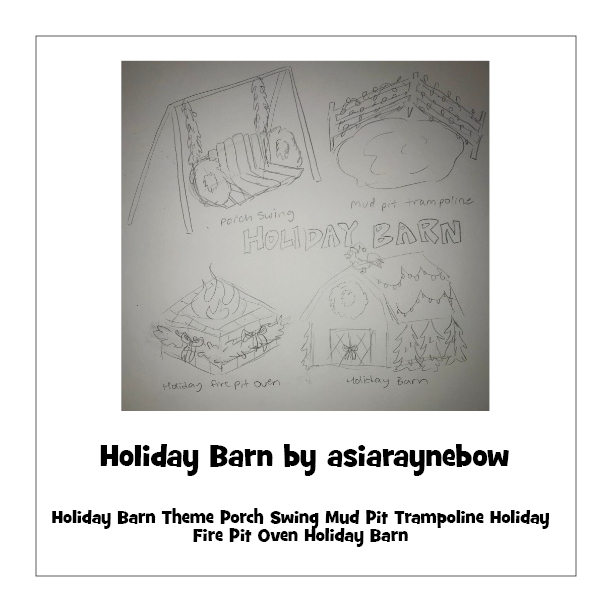 This rustic theme was designed by player asiaraynebow. Inspired by their drawings, our artists created a lovely Christmas tree farm, filled with rustic, homemade items, many built from found items around the farm.
Holiday Barn Theme
There's a festive barn based on one of asiaraynebow's sketches. It's festooned with strings of lights and garlands. We also brought to life their vision for a cozy fire pit and a muddy trampoline, as well as the seat, a fun porch swing!
Holiday Barn Theme
In keeping with the rustic farm look, the pretty Christmas tree is decorated with horseshoes, pine cones, and dried orange slices. The farm's scarecrow has been dressed up as Santakinz to celebrate the season, a wreath was created from an antique wagon wheel. These are just a few of the items in the new theme.
Holiday Barn Theme
Between December 1 and 31 you can find the following items in the New & Promo section of the WShop:
Holiday Barn Theme
Holiday Barn Wallpaper
Holiday Barn Flooring
Holiday Barn
Holiday Fire Pit Oven
Holiday Porch Swing
Holiday mud pit trampoline
Holiday barn Wreath
Holiday Barn Tree
SantaKinz Scarecrow
Holiday Barn Truck
Holiday Well
Holiday Tree Sign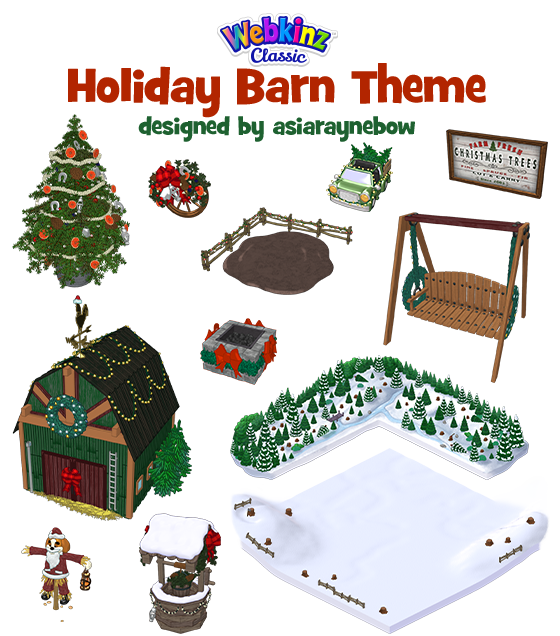 Be sure to get yours before they're gone!
For those celebrating Hanukkah, Menorahs have returned to the WShop just in time for Hanukkah! There's a new Menorah in the WShop! The sleek Mega Modern Menorah will look amazing in your Mega Modern penthouse, or in any Webkinz home!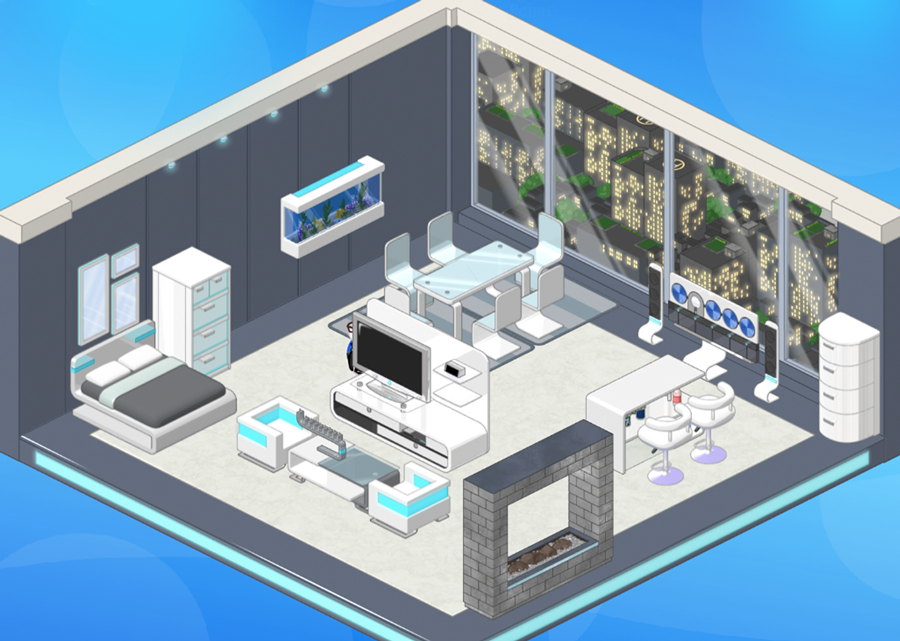 It is an animated item that lights up over the course of Hanukkah's eight days. The festival of lights runs this year from Sunday, December 18th to Monday, December 26th!