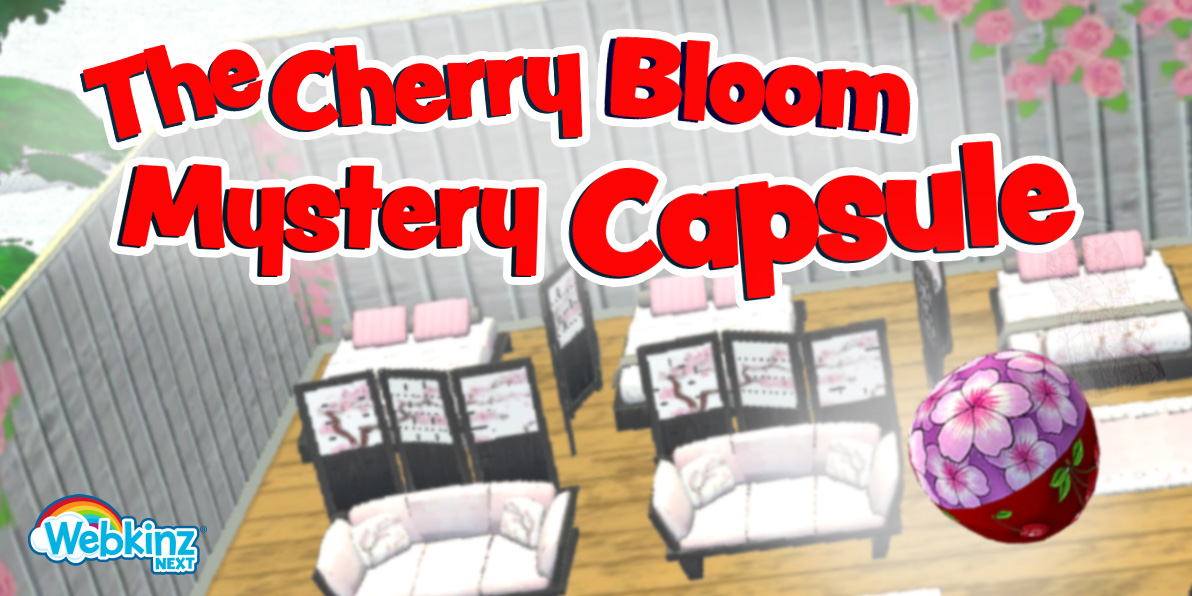 Mystery Capsules are a brand-new Webkinz Next item available in the W Shop or as a reward from Seasons!
Each one contains a unique item that is part of a completely exclusive theme.  The first Mystery Capsule theme is Cherry Bloom and it features 8 beautiful spring items that you won't find anywhere else. Each Mystery Capsule contains 1 item from the Cherry Bloom theme. You never know what you'll get! So, why wait? Check out how they work:
Mystery Capsules are available for diamonds from the "New and Fun" section of the W Shop.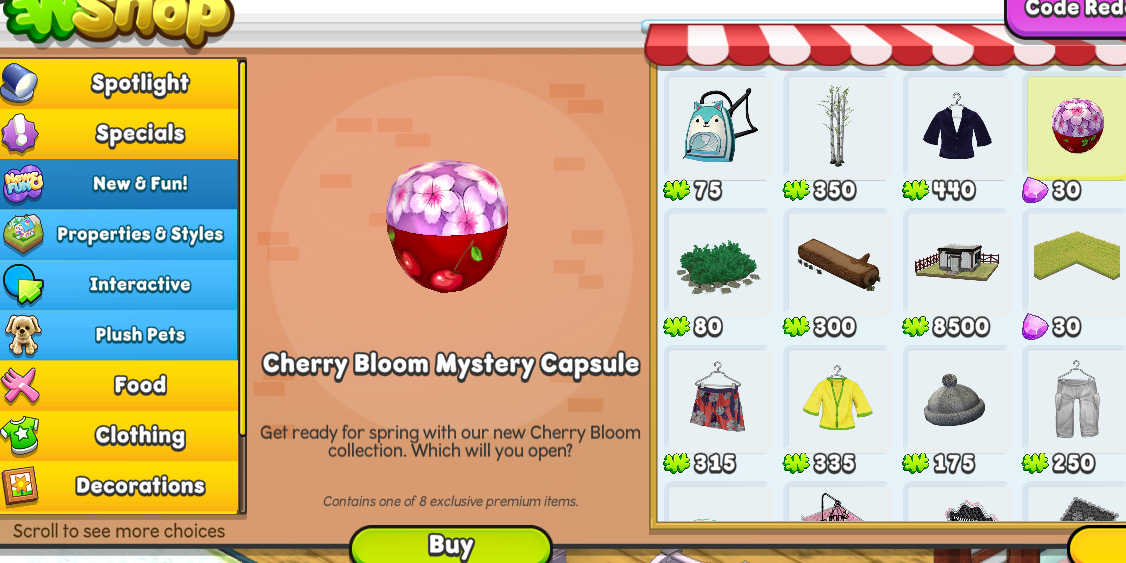 When you purchase a Mystery Capsule, it will appear in your dock. Place the capsule in your room.
Click on the capsule to reveal what's inside.
Remember, the Cherry Bloom Theme is only available for a limited time and is exclusive to Mystery Capsules.  Don't miss your chance to collect all these beautiful items!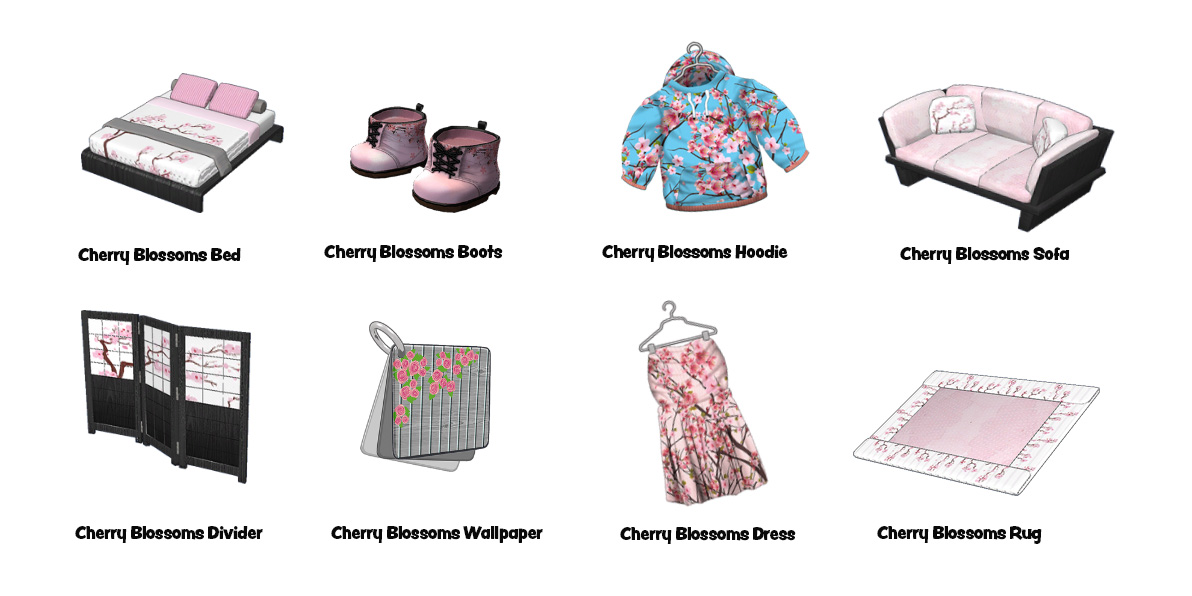 Download Webkinz Next now — available for Mac, iOS, Android and Windows 10. Download Webkinz Next
Follow us on social media:
social media