Play Jumbleberry Fields at the Arcade on Webkinz.com and use the berries you earn at the end of the game to fill up your jars. Each time you fill a jar, you can trade it for a prize!
There will soon be some new prizes to collect playing Jumbleberry Fields!
To make room for these new jam jar goodies, we will be retiring some other prizes from the game after June 4th: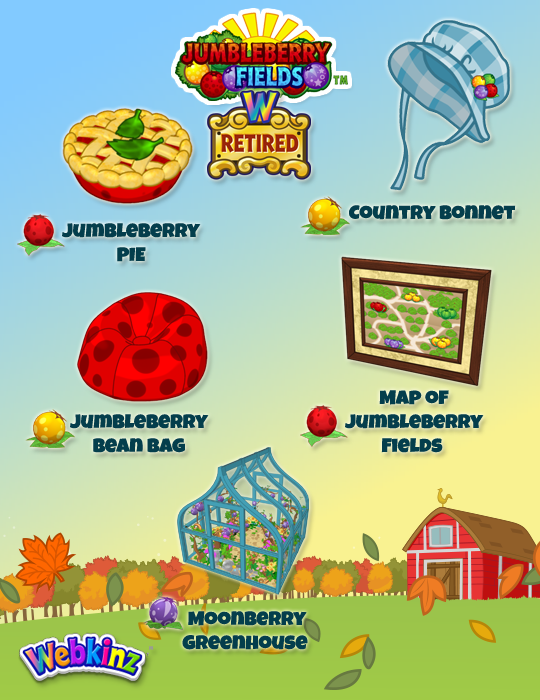 Have a filled jam jar? If you want one of these prizes, it's your last chance to get it!
Watch Webkinz Newz to see the announcement for the NEW prizes on June 6th!
Which Jumbleberry Fields prizes are YOUR favorites to collect? Let us know in the comments below.