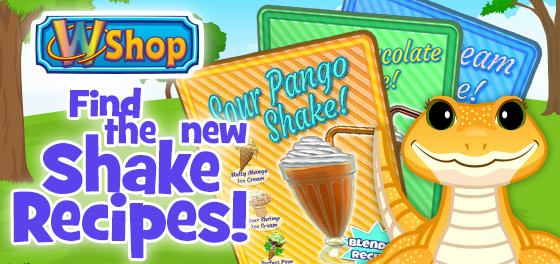 Have you found the codes for the new shake posters yet? The Mango Gecko worked hard to create 3 new recipes for milk shakes using ice cream flavors you can get from Mr. Moo when he's in the Park. There are three new blender recipes that create presentable shakes you can place in your pet's room.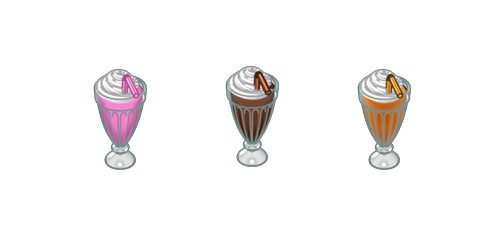 To make sure  they didn't forget the recipes, the gecko saved them in handy posters you can put on the wall of your pets' rooms! Click on the poster on your pet's wall to see a larger version. Find out how you can get free codes for your posters here.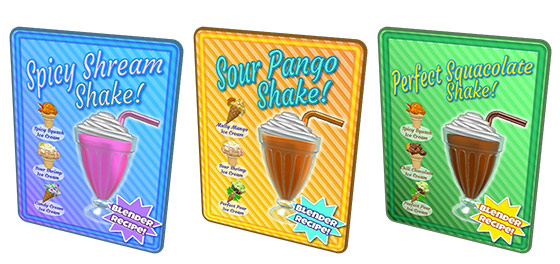 Plus starting September 5, if you want to add more of these cool posters to your home, you'll be able to find them at the W Shop! Enjoy!