If you like collecting pets, you'll love our new Superbed!
For every 10 pets you adopt, you'll earn a Bonus Box. When you drag the box from your Dock into your room, you'll get to choose a Superbed!
Introducing our newest Superbed: the Dr. Frankenkinz' Lab Bed!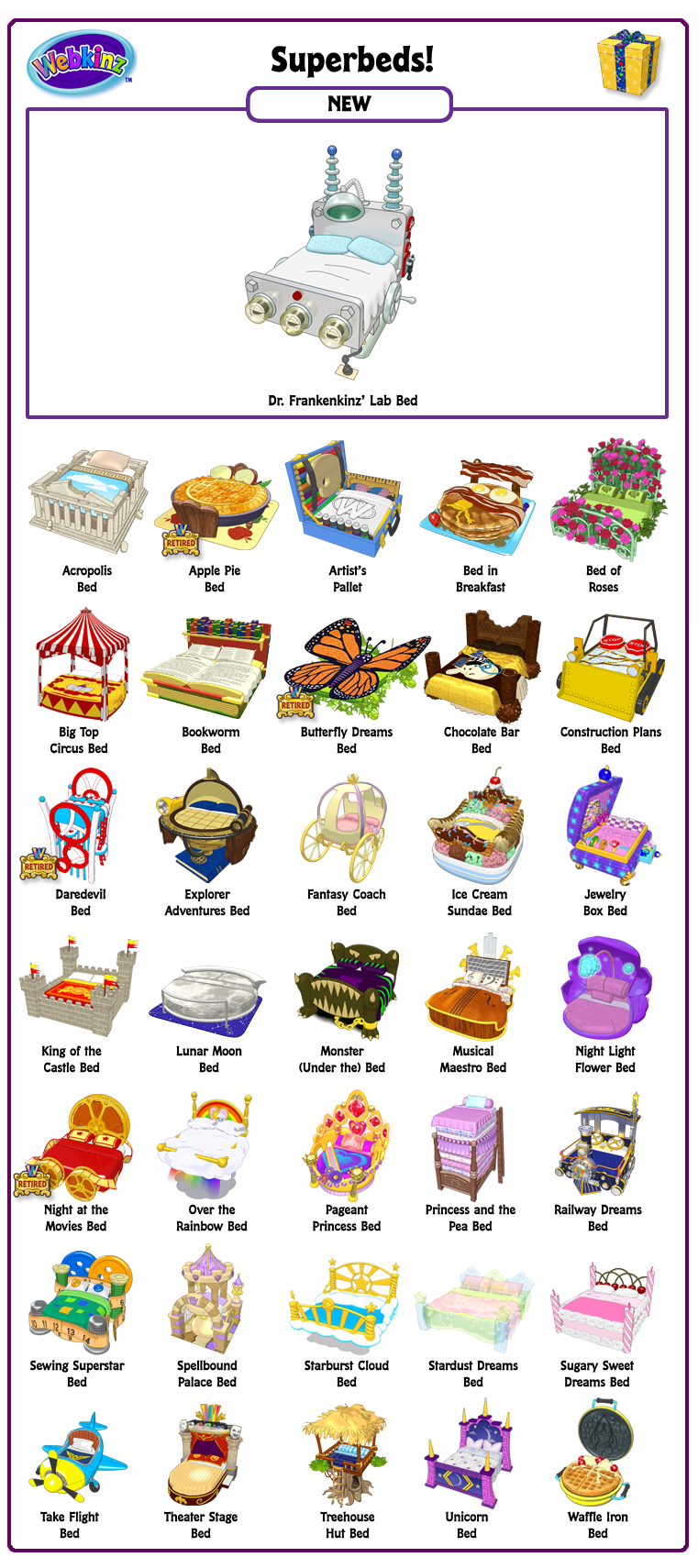 To make room for this spooky Superbed, we've retired the Night at the Movies Bed! If you didn't have a chance to collect one, you can try trading for it in either the Clubhouse's Trading Room, or on the Webkinz Newz Trading Forums (Please note: Trading requests are NOT allowed in Webkinz Newz comments).
What do YOU think of this new Superbed? Let us know in the comments below!