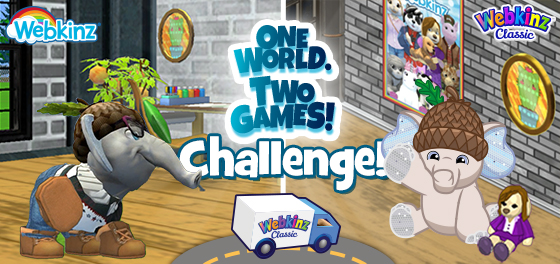 One World Two Games Challenge
Now that we've introduced sending items back to your Classic account from Next, what's next for Classic? A new challenge! The One World Two Games Challenge unlocks in Webkinz Classic after the next release on November 17, 2021. This fun challenge gives you the chance to win some cool Webkinz Next-themed prizes while exploring the exciting features available in Next!
 One World Two Games Challenge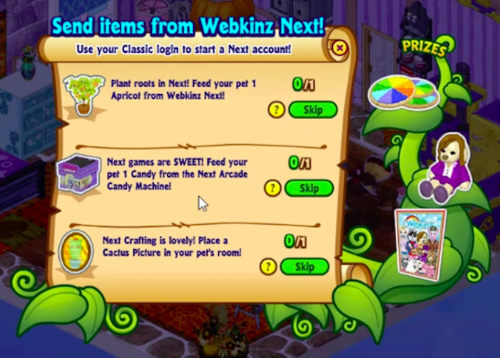 To send items back to Webkinz Classic, you'll need a linked account. Linking your accounts is easy – just log into Webkinz Next using the same username and password that you already use for Classic. It's that simple!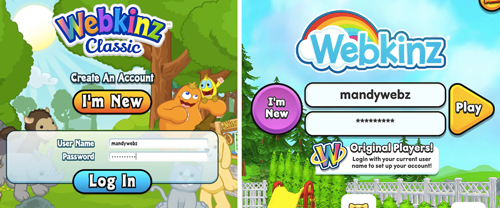 Your pets will love fresh fruit grown in your very own Webkinz Next garden! You can purchase a Potted Apricot Tree from the WShop in Webkinz Next under Food -> Growing Plants! Place your Potted Apricot Tree in your yard and in four days you'll have a plump, juicy apricot to send back to Classic.
Check out the Arcade! The Webkinz Next Arcade is a fun, gathering place where pets can meet other players and chat before hitting the games! To make your visits even sweeter, you can collect a candy every day from the vending machine. Treat your pets by sending a candy from the Arcade back to Classic!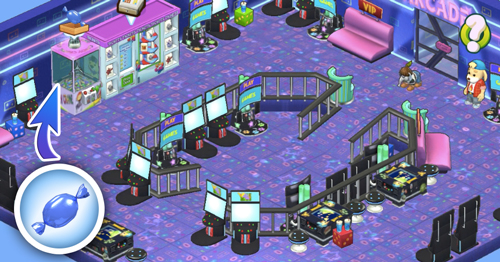 What will you make of crafting in Next? An adorable Happy Cactus Picture will make a lovely addition to your Classic home. First you'll need a Crafting Table which you can purchase in the WShop under Furniture -> Tables. Then, there are a few ways to collect crafting materials in Next – you might find them on the Wheel of WOW, or get one as a daily login gift, and right outside the Curio Shop you'll find a vending machine where you can collect crafting materials every day! Drag the box into your pet's room and choose which materials you get!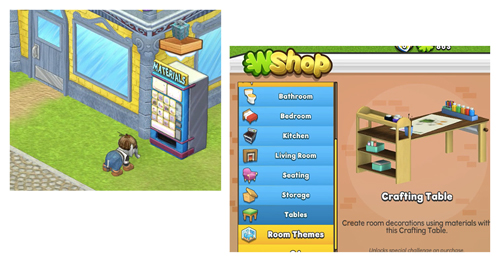 To see which materials you'll need to make your picture, just click on the Happy Cactus Picture in your Drafting Table menu. When you've collected enough crafting materials, make your Happy Cactus Picture.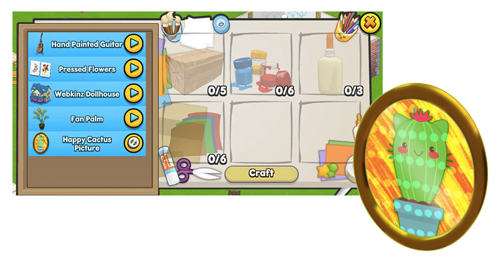 Once you've grown your apricot, collected your candy and crafted your Cactus Picture, sending back to your linked Classic account is simple! Just click on the moving van in the bottom left corner of your Webkinz Next Dock, and you can send the items back to your Webkinz Classic account one at a time. When you log into Classic you'll get a notification that your item have arrived.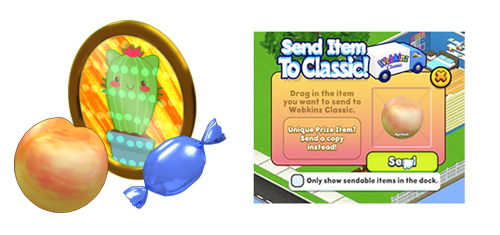 Once your pets have enjoyed their apricot and candy, and you've found the perfect spot for your new Cactus Wall Picture, you'll earn some awesome prizes, an adorable Ms. Biscuits plushy, a yummy Wheel of WOW cookie, and a colorful Webkinz Next poster!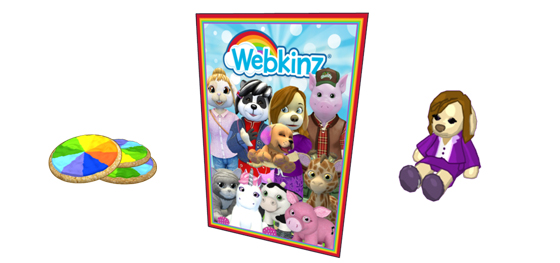 We're so excited about this new challenge that brings together One World and Two Games!