We had a fantastic experience at the San Diego County Fair, and we met lots of amazing Webkinz Fans throughout the action-packed event.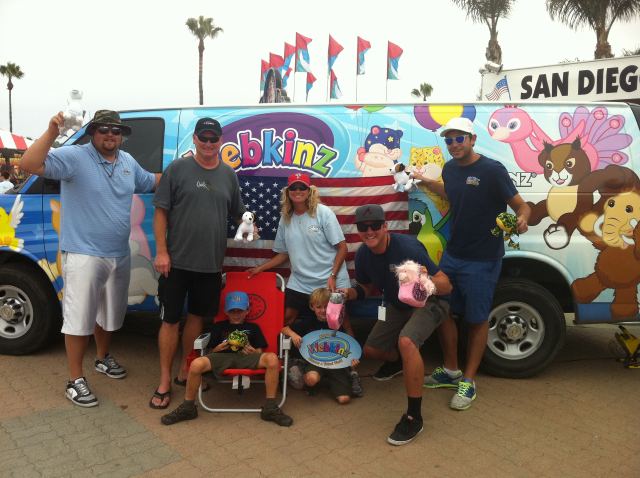 Some of the crowd favorites were the Hula Hoop Contests, Webkinz Trivia games and of course, let's not forget the Hug a Pug dance and the awesome prizes!
Aside from the prizes we gave out at the event, we also received some fantastic prizes ourselves from fans… did someone say cookies! These cookies were extra special because they were made using a yummy recipe we posted on Webkinz Newz.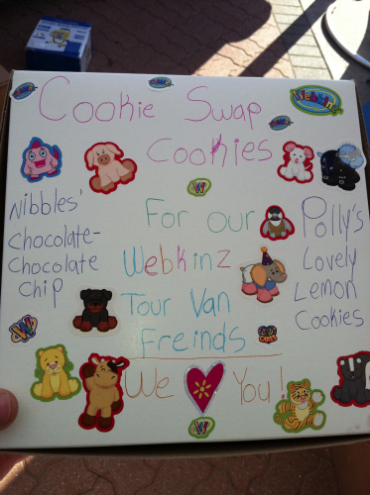 The real-life MAZIN' Hamster Plinko game and the Wheel of WOW were also both big hits at the San Diego County Fair.
We met some interesting Webkinz fans including the Military Bulldog who couldn't wait to get his paws on our Webkinz Road Trip van!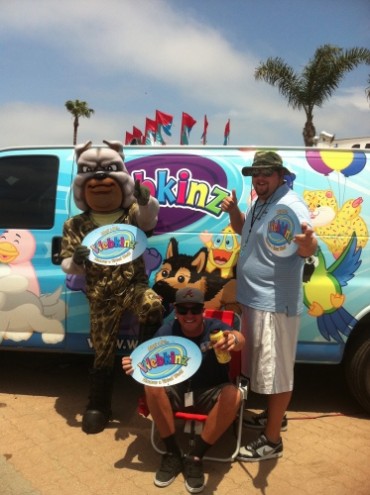 Here are some of the super fun games and activities at the Webkinz Road Trip events:
POTM (Pet of the Month) Idol Karaoke
Wheel of WOW
Jellybean Count
Where's Zum Buddy coloring sheets
Zumbuddy Bean Bag Toss (Zum Toss)
MAZIN' Hamster Plinko
Hula Hoop contest
Dance contest
Webkinz Trivia
Next Stops:
July 8th
IDEAL STATIONERS
1727 Grant Avenue
Novato, CA 94945
Time of event: 1-4
July 10th
CANDY CONNECTION
521 South Myrtle Ave
Monrovia, CA 91016
Time of event: 12-3
July 12th
PARTY PLUS
1801 Orange Tree Lane, Suite 100
Redlands, CA 92374
Time of event: 2-5
July 14th
GAMES UNLIMITED
810 Sycamore Valley Road
Livery Shopping Center
Danville, CA 94526
Time of the event: 12-3
July 16th
RICHARD'S CRAFTS
4501 Las Positas Rd
Livermore, CA 94550
Time of event: 1-4
July 18th
KATHERINE'S COTTAGE
1360 E First Avenue
Chico, CA 95926
Time of the event: 3-6
We hope to see you there!