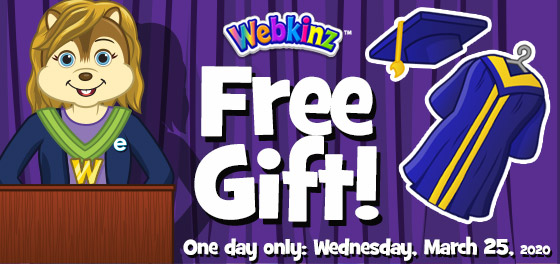 Hey guys! We had been planning graduation ceremonies for the Kinzville Academy Class of 2020 but it looks like we may have to postpone this year's ceremony.
But don't worry – we know how important it is for you that your pets are able to graduate. That's why we're giving away this elegant Navy Graduation Cap and Gown today, Wednesday, March 25, 2020. That way, even if your pet can't make it to the ceremony, they can dress up in their cap and gown and hold their very own graduation ceremony in your Webkinz home!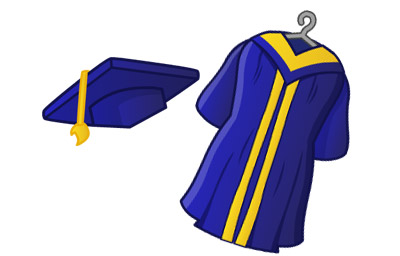 To get your FREE Navy Graduation Cap and Gown, look for me, Sophie Stockwell, IN THE ROOM BELOW ON THIS PAGE and click on me.
A Graduation Outfit Gift Box will be sent back to your account in Webkinz World. Drag the gift box into your pet's room to have the clothing pieces added to your dock.
We know there are a lot of changes for Webkinz families right now, and we want to help you and your pets get through it. We hope that with this special free gift from Ganz eStore, your pets can still enjoy graduation in your own way!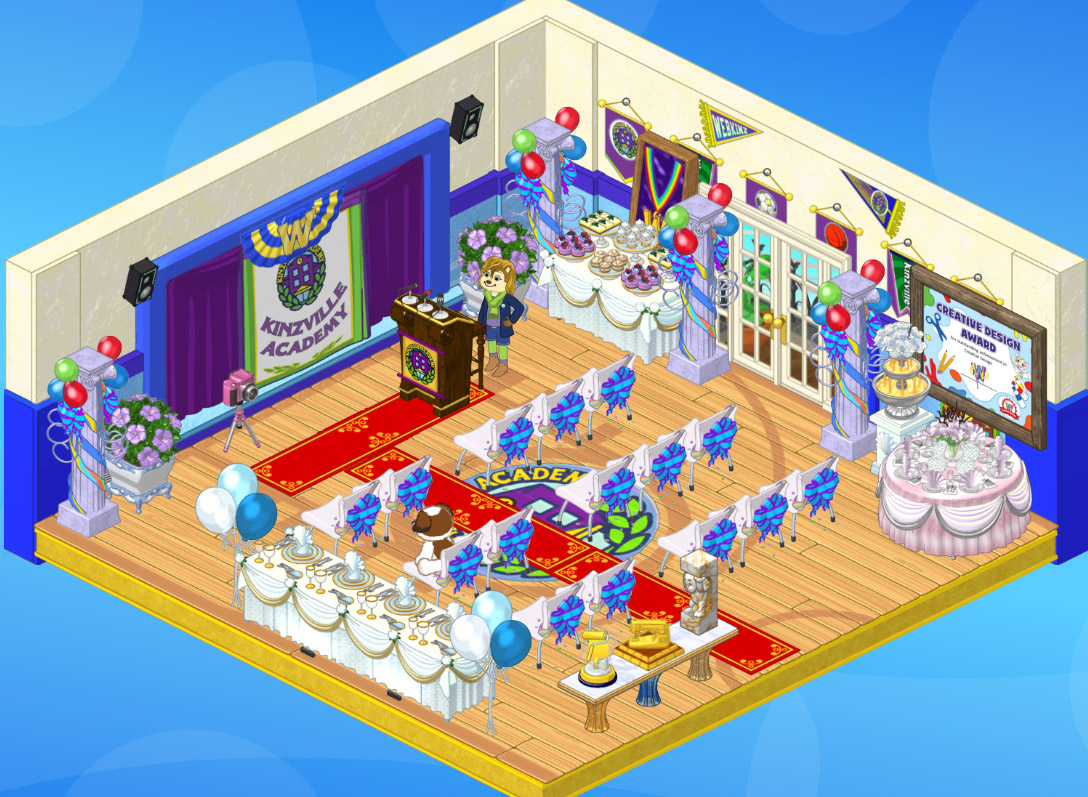 Want to get more Navy Graduation Caps and Gowns for your pets? You can find them at Ganz eStore!