Just in time for the changing seasons, PJ Collie has an ALL-NEW line of clothing in stock at the KinzStyle Outlet!
Introducing the 2017 Spring Clothing Line! There are lots of fun and fashionable threads to keep your pet in style all season long!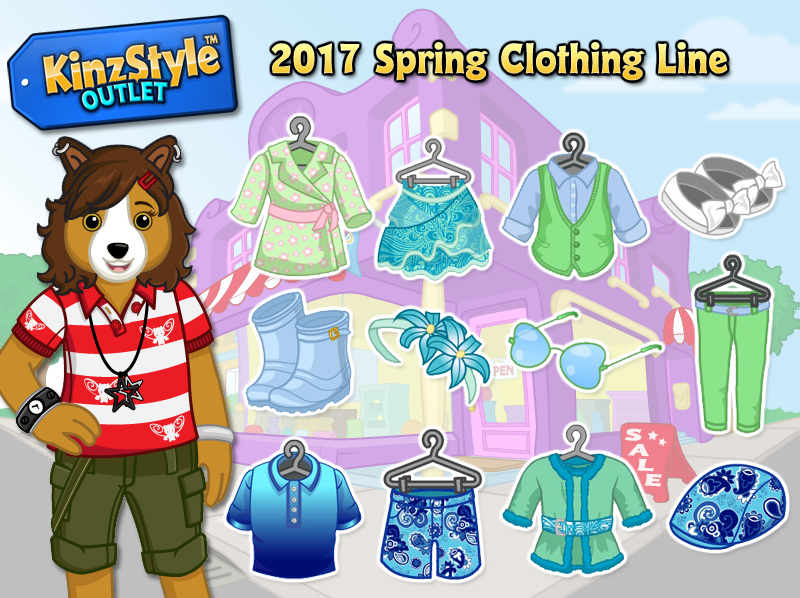 Have the Webkinz mobile app? You'll also find these cool spring clothes in the "Cool Clothing" section of the mobile WShop!
To make room for the new stock, PJ Collie has also retired the 2016 Fall Clothing Line.
Which new pieces from the spring line are your favorites? Let us know in the comments below!